FLAT RACK SHIPPING CONTAINERS
Flat rack shipping containers are similar to
standard shipping containers
as they are used to store and transport goods and come in standard 20ft and 40ft lengths, but their basic structure is very different. They have open sides and no roof, and collapsible ends (although fixed ends types are also manufactured).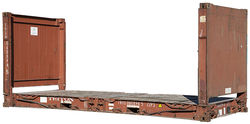 What are flat rack shipping containers used for?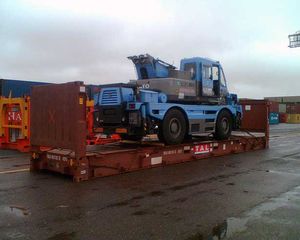 Flat racks are commonly used for transporting (especially for export) bulky and oversized cargo, such as


Vehicles


Heavy machinery


Large industrial parts


Drums and barrels


As they have no roof, open sides and collapsible ends, they can be loaded with a crane, unlike standard containers. Once loaded, cargo can be secured by using lashing rings with straps or chains, which are fixed to the floor and corner posts.
Highly durable and cost effective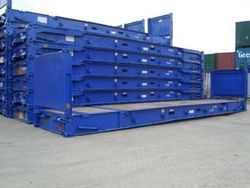 Like all other shipping containers, flat racks are built to withstand heavy loads and harsh conditions, therefore are made of high quality
weather proof steel
and heavy duty, marine timber flooring. They are interlocking and empty can be stacked together and shipped back as a single cargo container, which lowers transportation costs significantly if you are buying them for more than one trip.
Flat rack containers from Containers Direct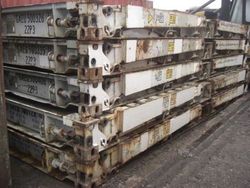 20ft collapsible flat racks


CSC plated (certified for shipping)


34 tonne rated


Available direct from our depot