GOOD QUALITY CONTAINERS
A shipping container can have a lifespan of up to 20 year before it is sent to scrap, and with such a large market for second hand ones, the quality available varies tremendously. So it is important to know the difference between a bargain and a poisoned chalice.
Beware of very cheap containers!
For anything other than a short term use, we would recommend steering clear of very cheap containers, as in the longer term you could end up paying out more than the value of the container on repairs and damage to goods inside. The main problem with cheap containers is leaking, due to excessive corrosion over time, and a poor condition container that comes without a leak proof warranty could well have holes in it.
Choose a quality used container with a warranty for best value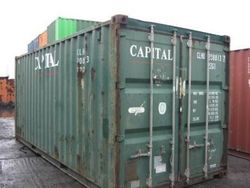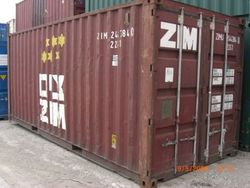 To avoid these problems, the bulk of our stock at Containers Direct are good quality containers, that come with a 12 month warranty against leaks and still have many years of problem free use left in them. Good quality containers can be found in our 'quality used' category of products, which give the buyer a substantial discount over new and nearly new containers, but are still fit for long term use. Because shipping containers are built so solidly from strong steel containing rust inhibitors, often there is very little difference in performance over a new container, and any wear and tear is purely cosmetic. Containers Direct offer a re-spraying service with any quality used container purchased from us (often included in the price) which not only enhances the appearance of the container, but adds to its lifespan by providing a protective coating.
Good condition is essential for shipping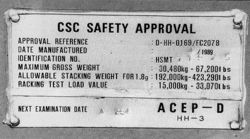 Many of our 20ft and 40ft good quality containers are still in a condition to be used for shipping and hold a CSC plate that certifies them as suitable for this purpose.
Containers for shipping
are regulated by very strict standards over size, specifications, and condition. A poor quality container will not be accepted for export by shipping lines, as it poses a safety risk for handling, and could cause damage to other cargo.
Quality choices for storage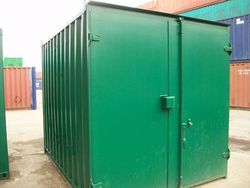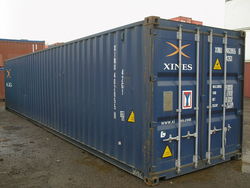 If you require a container for storage only, the good news is you are not restricted to any particular size, other than what suits you! We sell good quality containers in many different sizes, from
10ft
up to
40ft
, and everything in between. Good quality containers for storage are modified by being cut to size and then a choice of three doors types is added, which can be positioned anywhere along the container. This
20ft side opening model
has three sets of doors to make loading and unloading an easy job.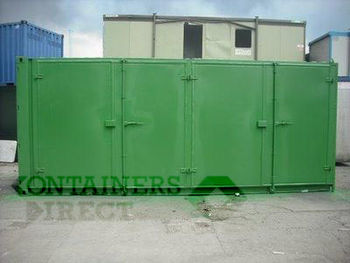 Good quality containers