Green Roofs - Eco-friendly Containers
What is a green roof?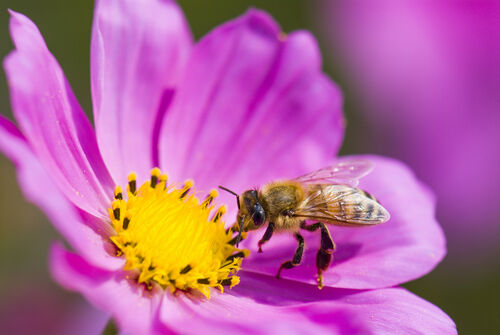 In today's world the focus is on green living, and that can include your shipping container! Transform your container roof into an eco-friendly system by adding a green roof. Also known as a living roof, this is basically a container roof that is designed especially for growing plants and flowers. Green roofs provide many benefits when installed correctly - including water storage, decreasing flood risk, aesthetic impact and habitat creation. These are popular in conversions for schools, where they have the added benefit of teaching children about nature and habitat, and also containers installed in conservation areas, where a living roof helps blend the container in with the natural surroundings. And if you plant bee friendly plants and flowers you can do your bit towards helping with the much needed increase to our bee population. We spent many hours researching and developing a unique shipping container living roof structure which ensures you enjoy the benefits of an eco-friendly container.
Our living roofs are designed for "extensive" green roofs. Extensive green roofs are designed to be low maintenance, lightweight systems with no general access. Typically, they have thin layers of substrate (the growing medium) to keep depth and weight to a minimum. Usually our customers chose to buy a
sedum blanket*
as the growing medium, but a standard soil substrate or planting is a viable alternative.
How we create a living roof
We can install a green roof on any container. The green roof design needs to accommodate adequate water retention, suitable drainage, structural loading and the depth of green roof growing substrate. The roof structure we create is strong enough to allow occasional walking upon, for initial planting and periodic maintenance but it's not designed for frequent and heavy use. We manufacture the living roof to achieve a a minimum depth of 80mm, which is the recommended depth of an extensive living roof system. It's not advisable to place a living roof directly on top of a shipping container roof as the shipping container roof is not designed to carry weight. So we use the top rails of the container and construct a floating/suspended roof using marine grade ply.
Step-by-step
We weld top brackets to the top rails of the container roof


Timber joists are fitted to the brackets, which means the living roof is suspended above the container roof, to avoid damage to the original roof


Marine ply boards are fitted to the joists. Marine ply is chosen for its qualities of strength and durability.


Drainage holes are made in the ply to allow for excess water to freely disperse off the container roof, without pooling.


We supply a permaguard roof membrane which the customer can fit on site. This can be cut size and supplied with tape for fixing.


Your container is now ready for you to supply the growing medium.
Please note we have designed the living roof structure to allow for the requirements of handling and delivering by lorry mounted crane, therefore the final stages of fitting the membrane and growing medium must be carried out by the end user once the container is in place on site.
Living roofs are popular addition to
wood cladding
, as together they create a beautiful aesthetic.
Living roof conversion examples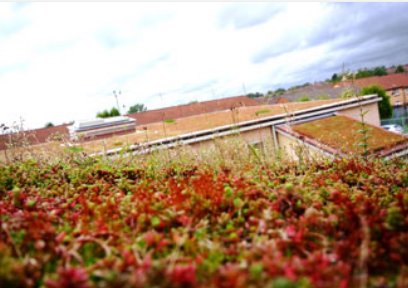 *
A sedum blanket is a pre-cultivated UK grown vegetation blanket containing a mix of grass, mosses etc, grown on a substrate base on a carrier membrane.