SELF ASSEMBLY 20ft OFFICE
This unique product is THE only
20ft cabin
on the market that is completely man portable. This makes it ideal for areas inaccessible to large vehicles, as each component is man portable, and a crane isn't required. Assembly is simple, and only manpower is needed to mount the panels and components into the steel frame and chassis - no specialist tools or equipment required!
Features of the 20ft self assembly office


Size: 6m x 2.3m x 2.59m / 20ft x 7ft 6in x 8ft 7in


Robust but lightweight construction


Stackable


Cabins can be linked together to form larger spaces


Fully insulated


Galvanized steel construction


Vinyl floor covering


Double glazed windows


Replacement panels available


Electric pack available


Window guards available


Stacking kit available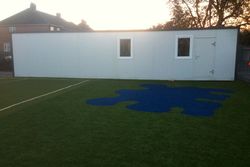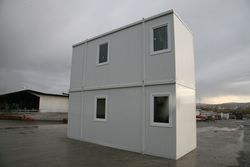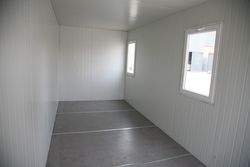 Units linked side by side, and stacked, with joining kits (illustrated below)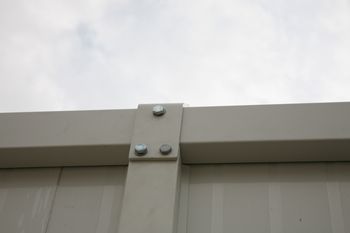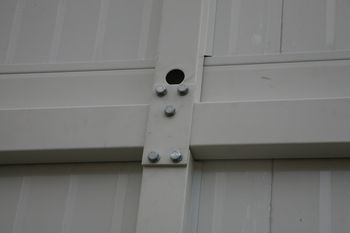 Standard components of the self assembly 20ft office include 1 x door panel and 2 x glazed window panels, which can be placed anywhere within the frame in order to design different configurations. Additional windows/doors can be placed within the structure.
Technical description


Wall and Roof Panels - 50mm sandwich panels consisting of 2 x 0.6mm powder coated galvanized steel sheets, and 50mm high density polystyrene insulation.



Roof Structure - the ceiling is supported by a steel frame (retention bars), which locate into four corner posts. The outer roof skin consists of 60mm box profile galvanised steel with integral gutters



Floor - reinforced steel structure overlaid with 18mm OSB board and a 2mm thick PVC linoleum covering



Doors - 0.6mm powder coated galvanized flat steel, formed into a sandwich panel with 50mm honey comb insulation and euro cylinder lock.



Windows - uPVC double glazed, with vacuum sealed unit inward opening with locking handle. Size - 805mm x 1135mm



Fastening Elements - all nuts, bolts, and interconnecting trim are included in the package. To stack/link you will require additional add-on kits


Transport and delivery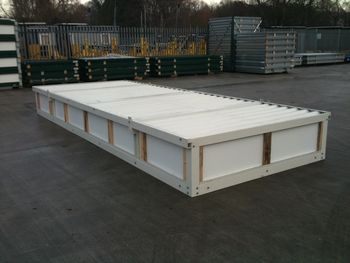 All components of the 20ft self assembly office are packed to ensure that they are not damaged during transportation, loading and unloading under normal circumstances. The smallest transportation cube is achieved in this packing process, which allows us to offer much cheaper delivery rates compared to pre-assembled cabins.
Other self assembly cabin offices
Take a look at our range of larger self assembly offices in our
CXO range
, including the new CXO Plus Line. While these products aren't man portable, they provide excellent options for larger areas of modular office space with a range of options for external panels and interior fittings.