Self Assembly CXO 20ft Cabins
These are high quality 20ft long office units, but they can be ordered in a range of other sizes. They can be either purchased individually, or in quantities to join together and create larger working spaces - build outwards or upwards! They are expandable at anytime, giving the flexibility to grow along side your changing needs. And what's more, they can be delivered flat pack, ready for self assembly on site, which is brings the purchase price and the cost of transportation down substantially.
Features of self assembly 20ft CXO cabins
Solid steel frame guarantees robust construction


Corner castings and forklift pockets


Interchangeable galvanised steel sheet panels


High quality heat and sound insulation


Double glazed PVC windows with integrated roller shutters


ISO dimensions


Partition walls available as full panel, door panel, or window panel


Various extra equipment options available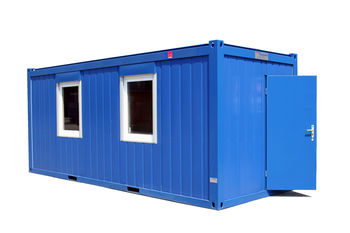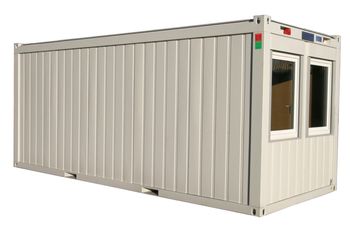 A selection of different wall panels can be chosen, to customise your cabin to suit your specific needs.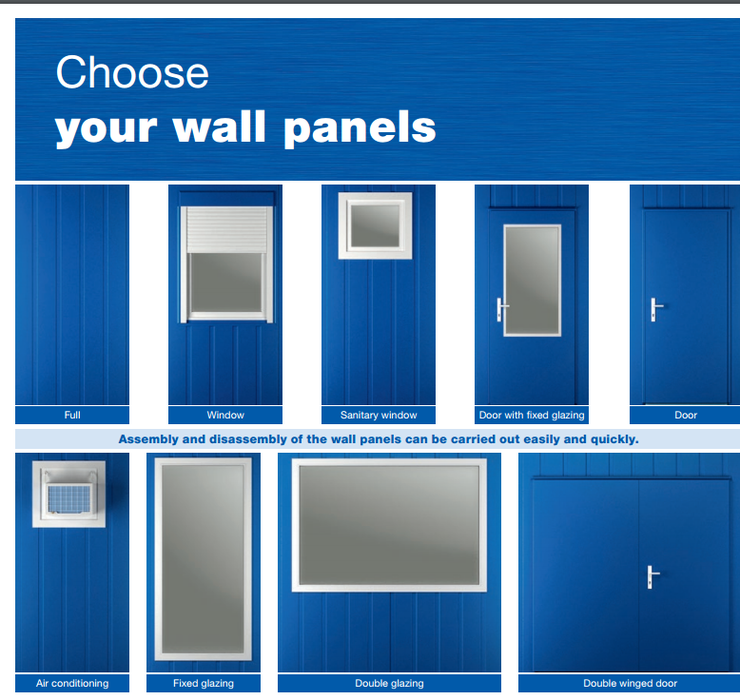 NEW! CXO Portable Cabin Plus Line
The CXO PLUS Line has a new, attractive design from the outside, and both inside and out and can be individually designed with numerous equipment options. Offering a wide range of options that can be optimally tailored to your needs from a flexible panel system, including glazed panels, to customised internal options such as sanitary equipment and different floor coverings.
Features
High-quality fitting variants


Acoustically optimised interior


Optimal thermal insulation


Fire protection (R)EI30 as standard


Modern appearance
Sizes
CXO Plus Line comes with a standard width of 2.4m and 3.1m high, with a choice of lengths:
3m (10ft)


4.8m (16ft)


6m (20ft)


7.3m (24ft)
These products are modular, therefore they can be joined together to allow for limitless areas of office space.
Please get in touch with us for more information and prices for the CXO Plus Line.
Assembling the 20ft CXO cabin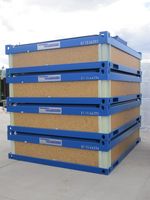 Up to ten cabins can be loaded onto one truck, reducing delivery cost significantly. Once delivered, assembly is fairly quick and easy, but please note a crane lift, or a fork lift with slings, is required for the roof panel. See the pictures below as a general guide, or check out the video link to watch.
https://www.youtube.com/watch?v=XchI80osUL0&feature=youtu.be