15ft Shipping Containers For Sale
Containers Direct specialise in supplying 15ft used shipping containers for sale to bridge that gap between the 10ft container and the 20ft container. As these containers are
cut down containers
, they are no longer restricted by traditional ISO regulations, making them the ideal storage unit. Many of our customers find a 10ft container often gets crammed to the rafters over time, but are reluctant to buy a
20ft container
as it takes up too much space. To meet the demand for a size in between, we keep a regular supply of
second hand
and refurbished 15 foot containers in stock, available at prices that reflect both quality and value, as well as
new 15 ft containers
. We deliver nationwide to give you the cheapest rates available. 15ft used shipping containers are fabricated in our in-house workshop. Using our years of knowledge and experience, we are able to produce a quality container that combines all the advantages and strength of a shipping container with the convenient features of a storage container, and offer these with a choice of 4 door types to suit the different needs of our customers.
Shipping containers are a preferred choice for storage units as they are designed to be strong, watertight, and with high weight tolerances and to keep the contents of the container dry and safe from break-ins. Made from high density
Corten steel
with anti-rusting qualities, using a
shipping container for storage
will guarantee you a quality product that will last many years. 15ft used shipping containers are popular to buy as an alternative to a traditional garden shed, as they offer better security and are small enough to be used in allotments, back gardens and school playing fields. A number of simple, low cost procedures, such as
side doors
, wood cladding and a sloping roof, can convert your metal box into an attractive unit that disguises the fact it's a shipping container! These features can also help with planning permission regulations.
Free with ALL 15ft Used Shipping Containers
Repainting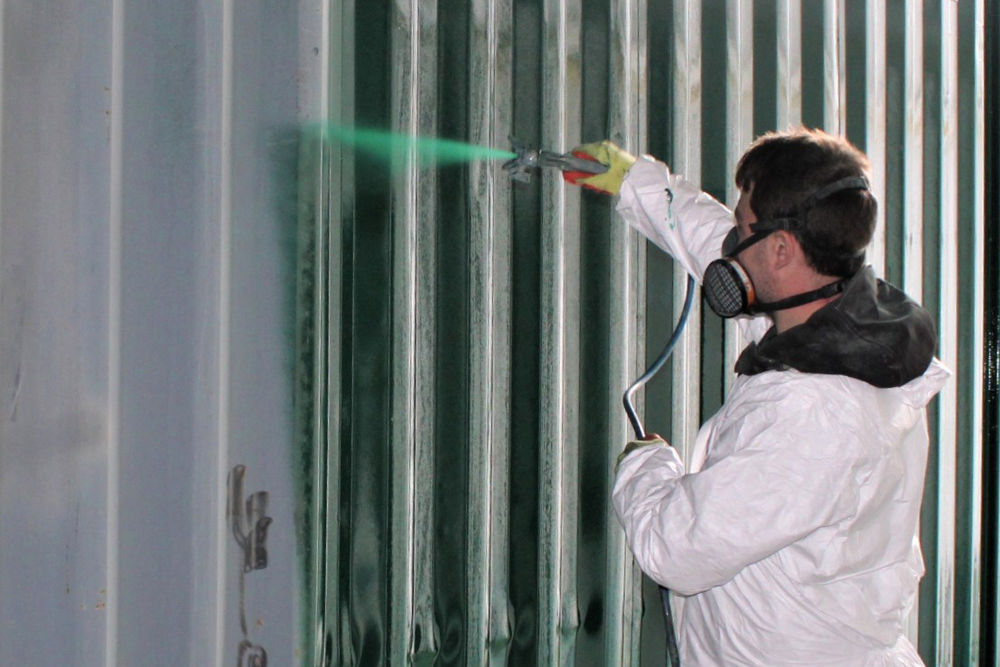 The price of our 15ft used containers includes exterior re-painting with specialist rubberised container paint, in a choice of standard
RAL colours
.
Please note, for very light or bright paint options there is a supplementary charge.
Lockbox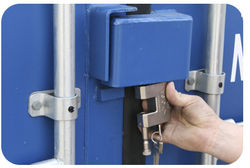 All 15ft containers come with a steel
lockbox
, which protects the padlock from tampering (usual retail price £55).
The Build Process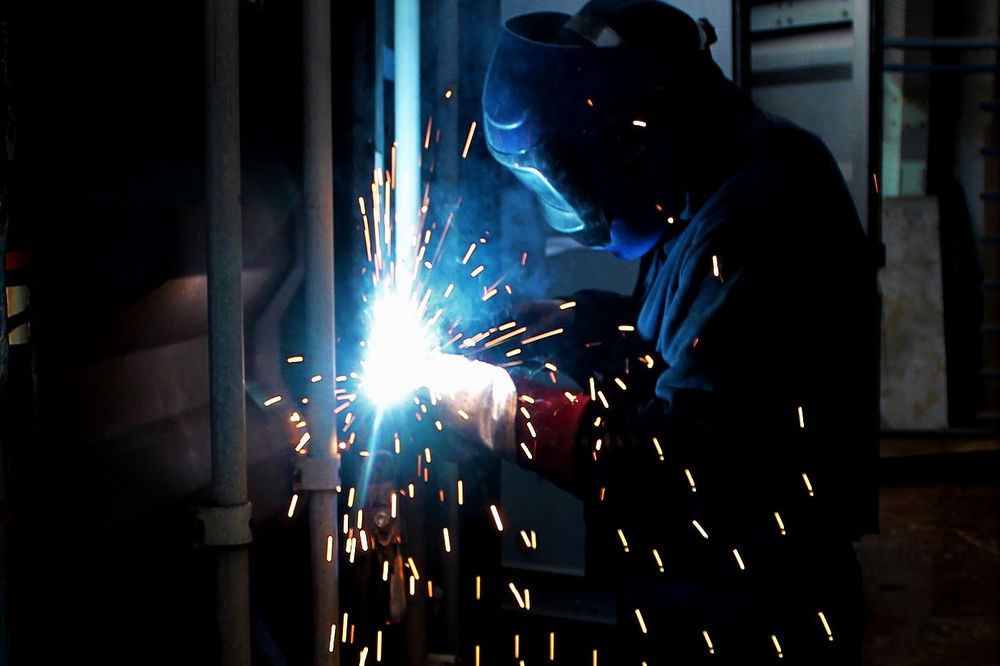 Containers Direct build the 15 foot container in their in-house fabrication depot and deliver on weekly runs across the UK. This process of fabrication involves taking 40ft used shipping containers and cutting them down to make 15ft containers. New doors and walls are manufactured, using high gauge steel and matching corrugated metal panels. All parts are then fully seam welded to create our new 15fts. Our emphasis on quality production makes these the UK's best-selling 15 ft second hand container. Learn more about how
cut down containers
are made.
15ft Container Dimensions
| Container Type | Length | Width | Height |
| --- | --- | --- | --- |
| 15ft DV | 15ft | 8ft | 8ft6 |
| 15ft High Cube | 15ft | 8ft | 9ft6 |
If you are seeking exact dimensions and specifications for all sizes of containers, visit our
Shipping and Storage Container Dimension Charts
page.
Request a Quick Quote!
Contact our sales team for your no obligation quote, including delivery!
See how adaptable the 15ft can be!
TESTIMONIALS
"Very good service, very good staff and delivery driver."
From Stephen Raby, who purchased a used container, repainted, and upgraded to a galvanised S4 manual roller shutter.
"Happy with what we received. Nice people to deal with, very helpful and knowledgeable staff, great prices and the deliveries come when they say they will come. Can't get better than that."
From John Lee, Old Windsor Parish Council, who purchased a used container, repainted and with grafotherm treatment.
"We received excellent customer service; quick speedy responses and very helpful. The whole experience was made very easy and the delivery driver was also very friendly. Would highly recommend."
From Lorna Hamilton, Rephad Primary School, who purchased a used 15ft container with S3 doors, for storage in the school playground.
Read all testimonials here!
Quality Used
Shipping Containers for Sale - Range 11ft to 19ft long
We specialise in supplying shipping containers to any length up to 45ft! For sizes between 11ft to 19ft we cut down from full size to the required length.
From our quality used 11ft to 19ft range
15ft containers second hand
are the best sellers. We always hold a wide selection of these in stock for quick dispatch, along with our popular
12ft containers second hand
and
16ft containers second hand
.
Need a different size? At Containers Direct we believe in freedom of choice, so why settle for a standard 15ft length when a 14ft or a 17ft container would be the perfect solution? We cut to ANY length!
Standard features of our quality used 11ft to 19ft range:
Upgrade to
New
for less than you think! Buy
New
for a cosmetically superior, longer lasting box.
Call us
today to order, or get a
quick quote
3 Available Products