12ft Second Hand Shipping Containers
Containers Direct specialise in producing great value 12ft used shipping containers by taking good quality
second hand ISO containers
and adapting them for use as a
storage container
. Because
shipping containers
are built for withstanding the rigours of shipping and the carrying of heavy loads these metal boxes give unrivalled strength and security, certainly compared to most other storage containers that are available for sale. Shipping containers are made as new to a narrow range of standard sizes, mainly
20ft shipping containers
and
40ft shipping containers
, so to produce a 12 ft unit we cut them down in our workshops. The process of cutting down to smaller units means manufacturing new doors, or a new steel end wall, in order to complete our 12ft used shipping containers. We can also make
new 12ft containers
in this way. When we modify these containers it's a great opportunity for us to offer to our clients a unique choice of four distinct door types, each with its own merits. Explore the four standard products below, where you can find more information on which doors would be best for your project.
Some clients prefer to have
side door containers
, which we can fit as an alternative to end doors, or as an addition. This is a relatively low cost and simple procedure. A 12ft used shipping container can be converted for purposes other than storage. For instance, a simple personnel door and ply lining can be added to make a small
workshop
, or melamine lining and a hatch, or roller shutter, for a
pop-up catering business
. We can also install electrics, or add a ramp for easy loading. Our range of modifications to 12 foot containers are carried out by our own skilled, in-house workforce and are offered at prices that reflect our commitment to quality and value. With no contractors or middle-men to pay, when you buy a refurbished steel container from Containers Direct, you get the cheapest deals and the confidence of a 12 month watertight guarantee.
Free with ALL 12ft Used Containers
Repainting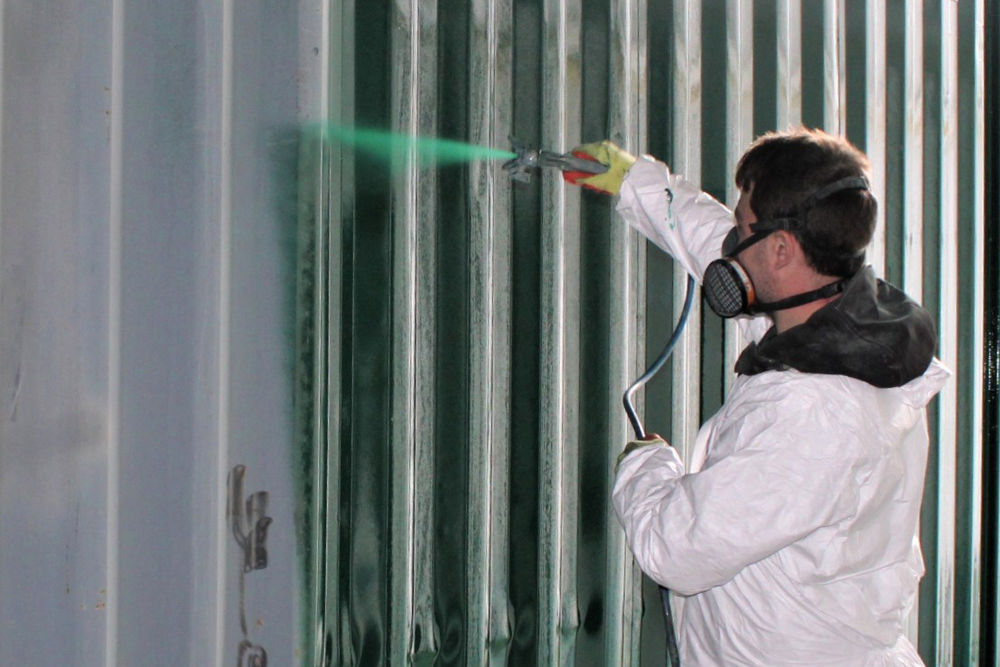 The price of 12ft second hand containers includes exterior re-spraying with our specialist rubberised container paint, in a choice of standard
RAL colours
.
Please note, for very light or bright paint options there is a supplementary charge.
Lockbox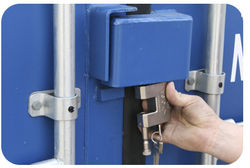 All our 12ft containers come with a steel
lockbox
, which protects the padlock from tampering (usual retail price £55).
The Build Process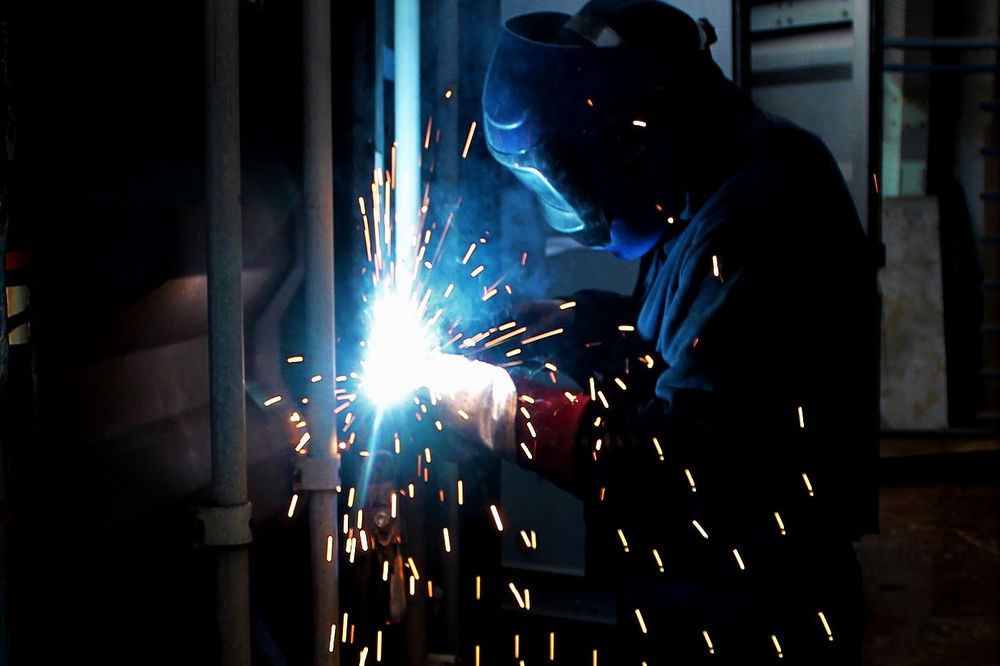 Containers Direct manufacture the 12 foot container in-house in their fabrication depot and deliver across the UK on discounted weekly runs. This process involves taking 40ft or
20ft used shipping containers
and cutting them down to make 12ft containers. We add either new doors or walls, or sometimes both, manufactured using high gauge steel amd matching corrugated metal panels. We then fully seam weld the components together to create 12fts! Our emphasis on quality manufacture makes these the UK's best-selling 12 ft second hand container. Learn more about how
cut down containers
are made.
12ft Container Dimensions
| Container Type | Length | Width | Height |
| --- | --- | --- | --- |
| 12ft DV | 12ft | 8ft | 8ft6 |
| 12ft High Cube | 12ft | 8ft | 9ft6 |
If you are seeking exact dimensions and specifications for all sizes of containers, visit our
Shipping and Storage Container Dimension Charts
page.
Request a Quick Quote!
Contact our sales team for your no obligation quote, including delivery!
See how versatile the 12ft can be!

TESTIMONIALS
From Peter Richardson at Groundwork Landscapes Limited, after the purchase of a container with original doors, for Granville Respite and Care Home.
"Good product, good price, good service"
Read all testimonials here!
Quality Used
Shipping Containers for Sale - Range 11ft to 19ft long
We specialise in supplying shipping containers to any length up to 45ft! For sizes between 11ft to 19ft we cut down from full size to the required length.
From our quality used 11ft to 19ft range
15ft containers second hand
are the best sellers. We always hold a wide selection of these in stock for quick dispatch, along with our popular
12ft containers second hand
and
16ft containers second hand
.
Need a different size? At Containers Direct we believe in freedom of choice, so why settle for a standard 15ft length when a 14ft or a 17ft container would be the perfect solution? We cut to ANY length!
Standard features of our quality used 11ft to 19ft range:
Upgrade to
New
for less than you think! Buy
New
for a cosmetically superior, longer lasting box.
Call us
today to order, or get a
quick quote
3 Available Products