Shipping Container Conversions

18ft ply lined office and store

CS24470

Call For Delivery Costs: 0800 061 2575

Our client requested a container partitioned into 3 separate areas, to be used as a bar store/cellar, a bin store, and an office.
CD Code
CS24470
Features
Design
Specifications:


18ft Used Container without end doors


2 partitions


3 external personnel doors


Ply lined and insulated "cellar"


Melamine lined and insulated office and bin store


Vinyl flooring in flint grey


4 x 100m diameter waterproof apertures


Repainted in RAL2011 Deep Orange
Step by Step
1. Cutting the container to size
We took a used 40ft original shipping container and it down to the required length of 18ft.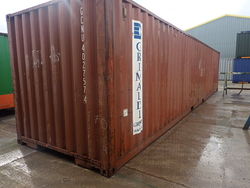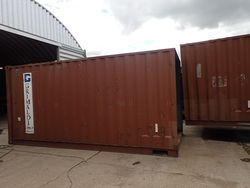 2. The doors
As this conversion requires no end doors, but three personnel doors along the side, we have to create and fit a new end wall to the container. Then we mark out and cut three new door apertures for the personnel doors.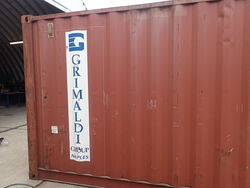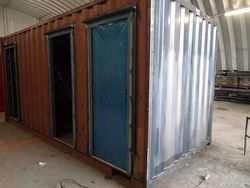 Once we have cut the apertures, we build three new door frames, which are then welded in to the side wall. ready for the doors to be fitted.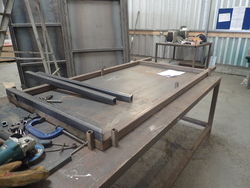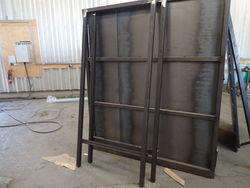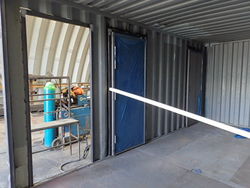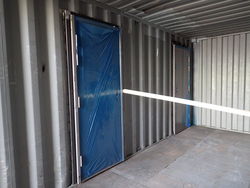 3. The partitions
To separate the container into three sections, we need to create two partitions. First a steel frame work is made using 50 by 50 box section. Then we weld this into the container, followed by 2mm thick steel sheets (cut to size on the guillotine), which fill the framework.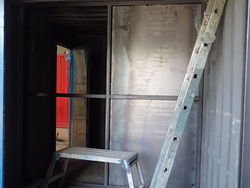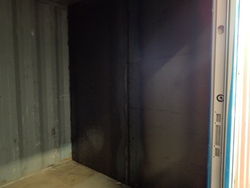 The container is insulated with 100mm rock wool, which is packed into a timber frame, fitted to the container walls. The edges are finished off with beading, to ensure no gaps are left.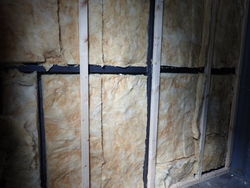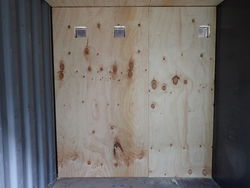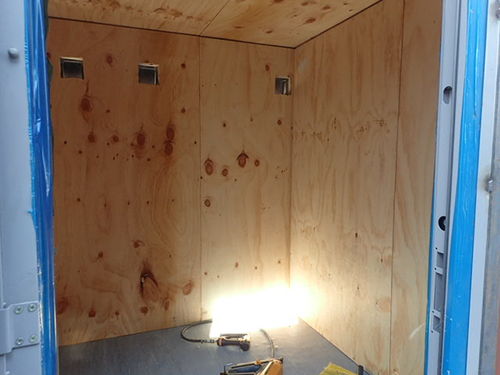 5. The apertures
We were requested to make 4 X 100mm diameter waterproof apertures in the container, for our client to fit their own equipment. The picture below illustrates the first three, located 300mm down from the ceiling, with the fourth located at the other end of the container, 500mm up from the floor.

As requested, we lined the office and bin store sections of the container with wipe clean melamine. The floor is fitted with a vinyl covering.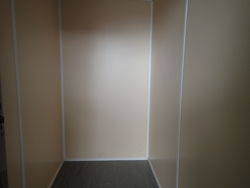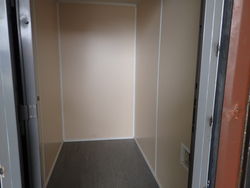 7. Repainting
After all the modification work has been completed, we gave the container a brand new coat of paint, in deep orange, as chosen by our client.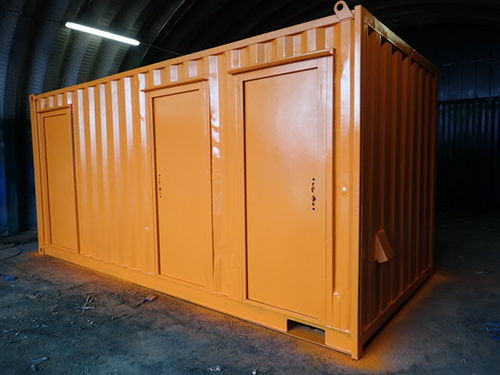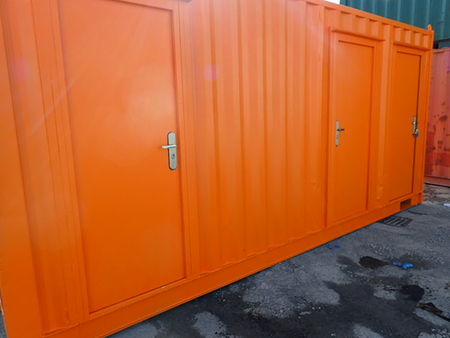 The CAD
As with any conversion project, the first stage is to produce a CAD in conjunction with our client, to ensure a clear understanding of requirements.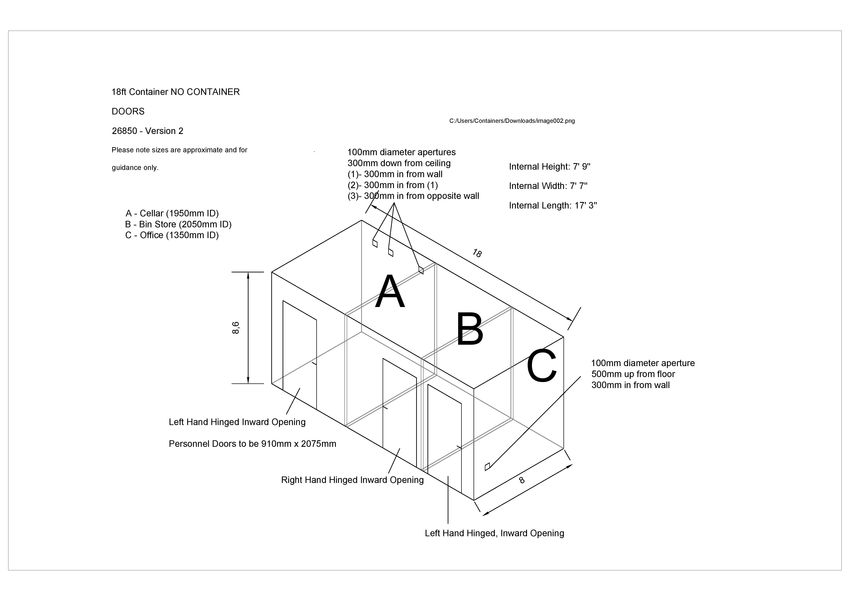 As with any product, specification is subject to change without prior notification. You are advised to confirm current specification before buying.