Shipping Container Conversions

20ft ply lined and repainted

CS25237

Call For Delivery Costs: 0800 061 2575

This is one of our more unusual requests - to prepare a container for shipping. As the container was new, and therefore CSC plated already, the work requested by our client was to improve the appearance, and cut out the risk of condensation. In a nut shell - repainting and ply lining.
CD Code
CS25237
Features
Design
Ply lining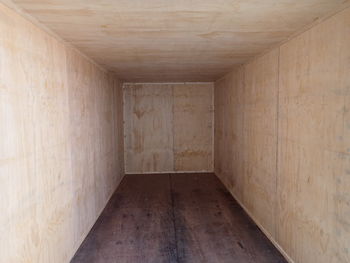 This is a standard job for Containers Direct, mostly to insulate, and therefore eliminate condensation in shipping containers used for storage. However, condensation can form in a metal container in a relatively short period of time, particularly when exposed to inclimental weather conditions at sea, so ply lining is always a wise option.
Repainting
Our client requested repainting in black. With containers for storage, repainting is a fairly straightforward job, but when a container is used for shipping, it's essential the shipping/box number remains visible on every part of the container required under shipping regulations:


Right hand door


Left hand door


Front end


Right side at front


Two on roof - front and rear
This meant removing every decal on the container prior to painting, and reapplying after. We also masked the rubber door seals and locking bars prior to respraying. Take a look at the pictures below to see where we removed and reapplied each decal during the repainting process.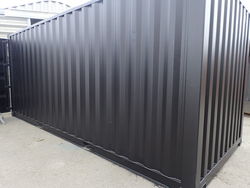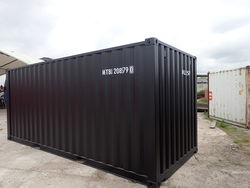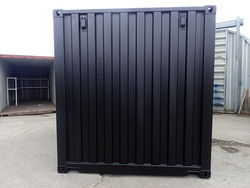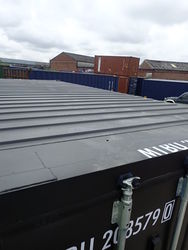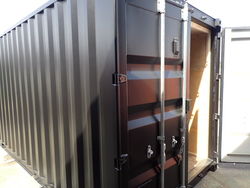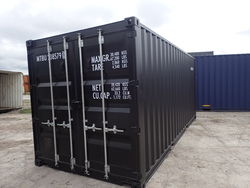 The CAD
As with any product, specification is subject to change without prior notification. You are advised to confirm current specification before buying.