Shipping Container Conversions

30ft high cube, pallet wide with ramp

CS30182

Call For Delivery Costs: 0800 061 2575

Our client, a manufacturer of engineering parts needs a large, heavy duty container on site, to store these parts. As the factory operates a palletised system, it is essential the container is wide enough to take these pallets. Doors at both ends, and side doors, will assist with stocking different parts in separate sections of the container.
CD Code
CS30182
Features
Design
This container is extra high as well as extra wide! At 9ft 6in high cube containers are a foot taller than standard containers, and at 8ft 2in pallet wide containers are an extra two inches wide, allowing two loading pallets, side by side, to fit through the doors at the same time.
Other features include:


Three sets of doors:


Original container end doors


S1 type flat panel end doors


S1 type flat panel side doors


Grafotherm spray treatment (for condensation reduction)


Repainted in Silver-Grey


Durbar steel ramp - 4ft x 4ft with 2ft wide forklift pocket
The CAD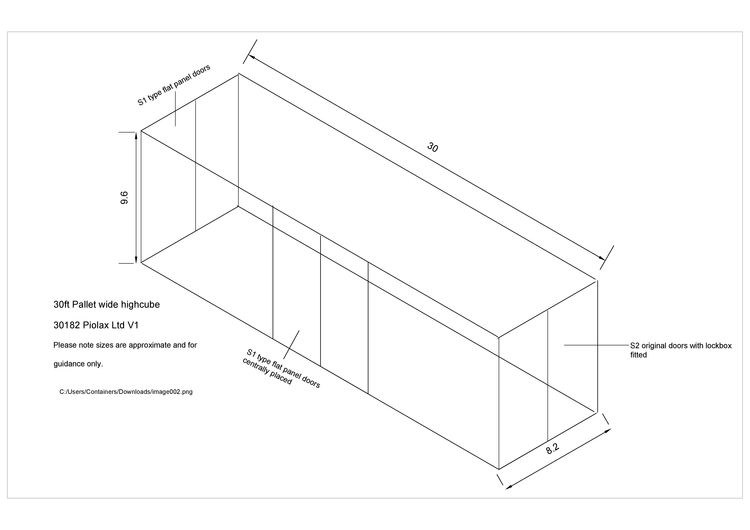 The doors
End doors
The container already comes with an original set of doors one end, which are being retained, but we need to remove the end wall at the opposite end, and fit a new set of flat panel S1 doors.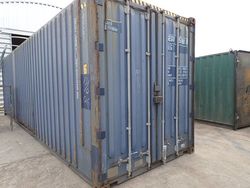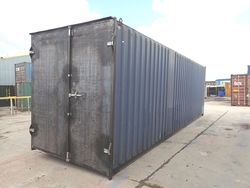 Side doors
First we cut an aperture into the side wall of the container, and then weld a steel frame that we can attach the new flat panel doors. The flat panels make these door easy to use, and having side doors in addition to end doors in a container gives plenty of room for access when loading or unloading.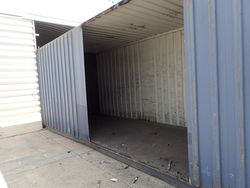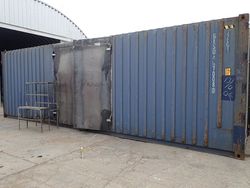 Doors repainted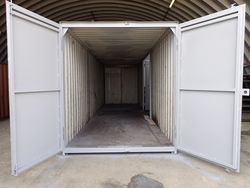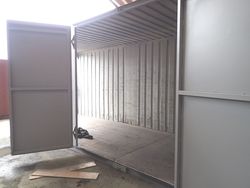 Grafotherm
To slow down the formation of condensation inside the container, we spray the roof with
Grafotherm
. A form of condensation treatment is especially important in containers used for storing items susceptible to moisture damage.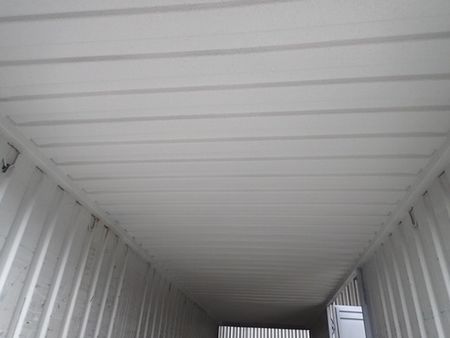 The ramp
Made from Durbar anti-slip steel, and incorporating a 2ft wide pocket for a forklift, this ramp is designed for loading using a forklift. As a safety feature, the ramp is painted yellow for high visibility.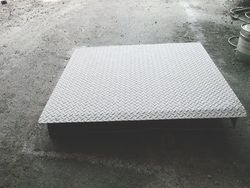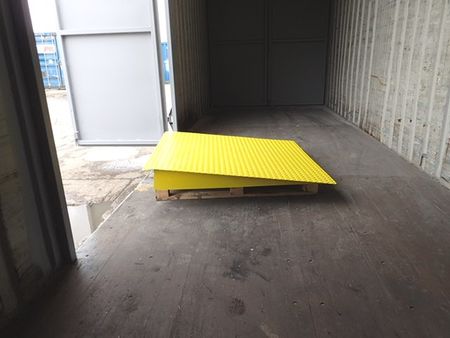 The finished container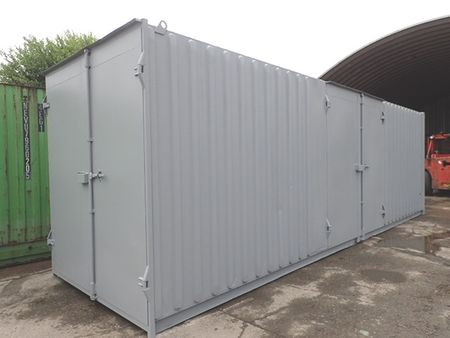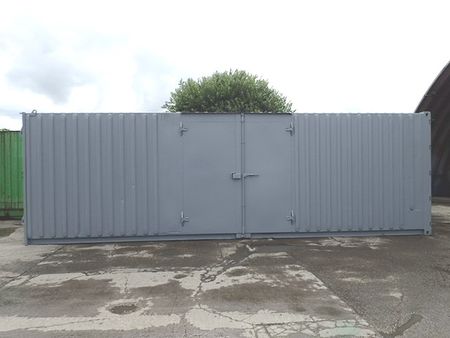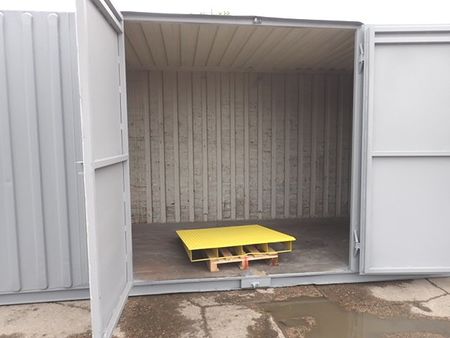 As with any product, specification is subject to change without prior notification. You are advised to confirm current specification before buying.