Shipping Container Conversions

20ft Biomass

CS23136

Call For Delivery Costs: 0800 061 2575

High cube shipping containers are 9ft 6in tall, which gives an extra foot of height over standard shipping containers, making it a popular choice for conversion projects. The conversion featured here was designed and converted for use as a container for a biomass fuel converter.
CD Code
CS23136
Features
Design
20ft high cube shipping container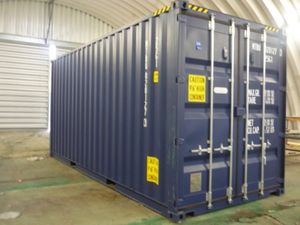 This ecologically friendly unit has two purposes - slurry management, and providing a renewable energy source. As it is prohibited to dispose of animal waste on the land, the many tonnes of slurry produced by farms on a regular basis is usually taken away by tankers to landfill sites. Our client, has been given a renewable energy grant to use this slurry to convert to gas - and it all takes place inside this design of container we have produced for them.
Follow our step by step process, to see how an ordinary shipping container is transformed into a unit that converts cow dung into gas for domestic consumption!
The CAD drawing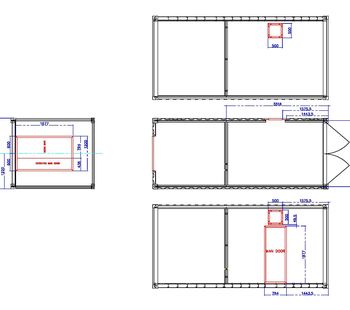 This enables us to be sure the client is happy with the design before we go ahead, and is sent to the workshop as the definitive guide to the work to be done.
Bespoke doors
Flat panel end doors
Our client requested 2 sets of doors at different locations in the container. The first is a set of bespoke double doors, in the front wall, unsual in that they are both shorter and narrower than standard end doors in containers. Secured with a five lever mortice lock, these doors are designed for occasional use to bring machinery in.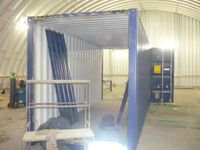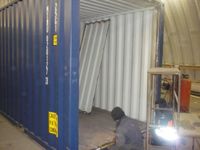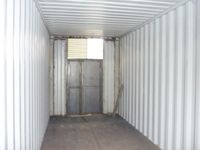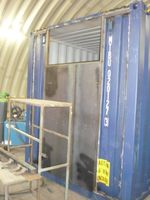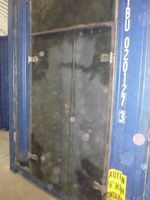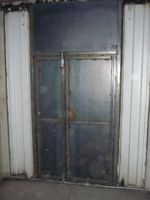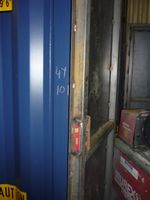 Small front end doors
Side personnel door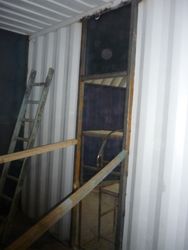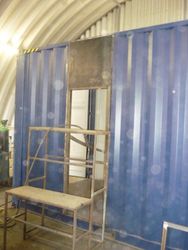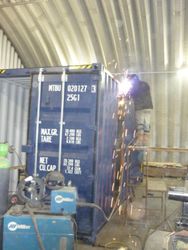 Durbar floor plate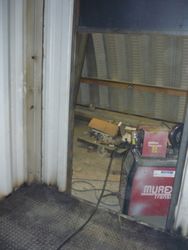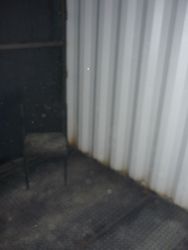 This is a protective, steel floor plate, with two functions - to protect the timber floor against spillages, and to prevent slippage, with its raised pattern surface. The sheets are cut to size on the guillotine, in smaller sections, and then seam welded to the container floor.
Partitioning the container
Our client wanted two seperate internal areas, so we created this using box steel to make a framework for the partition, This is then fully welded into the container, dividing it into one smaller room, and one larger. The framework of the partition is then filled with 2mm thick steel sheets, and painted both sides.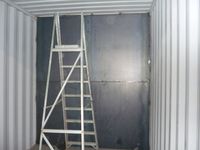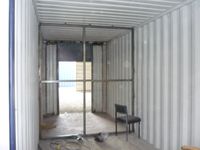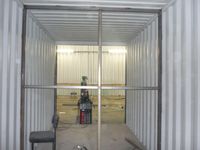 2 x 500mm apetures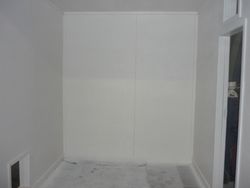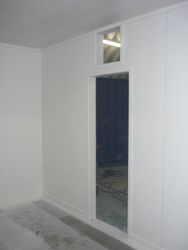 Our client needed two apertures cut into the container wall, one above the personnel door, and one down by the floor opposite. This allows our client to fit their own vents, or extractor fan.
Ply lining and insulation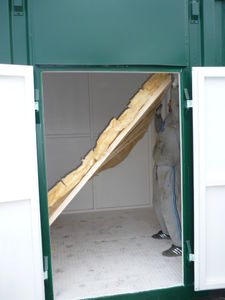 Using 12mm plywood over 100mm rockwall, all walls of the container, including the ceiling and doors are insulated. For full details of this process, see our article on
Ply Lined Containers
The final touches - Repainting
INSIDE
For a clean, fresh appearance, all internal surfaces are painted white.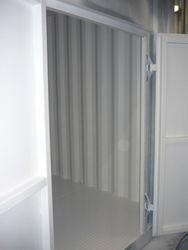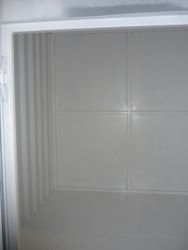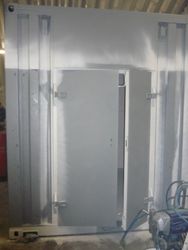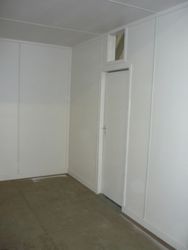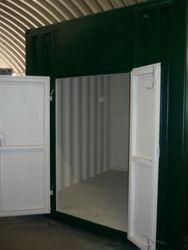 OUTSIDE
The container is sprayed with a green, rubberised container paint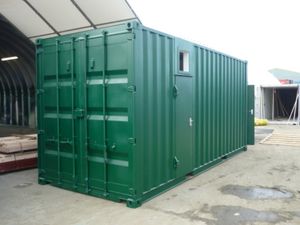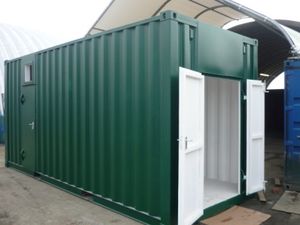 Work on the container is now completed, and it is ready to be delivered for a fresh start converting waste.
As with any product, specification is subject to change without prior notification. You are advised to confirm current specification before buying.