CONTAINER CONVERSIONS

Garage unit 24ft x 20ft CS37850
Pricing
£29260.00
Price displayed excludes VAT
Call For Delivery Costs: 0800 061 2575
This large garage has been created using 3 x 20ft new high cube shipping containers - so each container is 20ft x 8ft x 9ft 6in. We converted each container as an individual unit to the required specification, and one extra "stand alone" 20ft unit to match. The three individual containers are joined together permanently on site, to enable viable transportation.
Special features


Roller shutters


External Shiplap wood cladding


3 x 8ft ramps


12mm ply lining and insulation


Painted roofs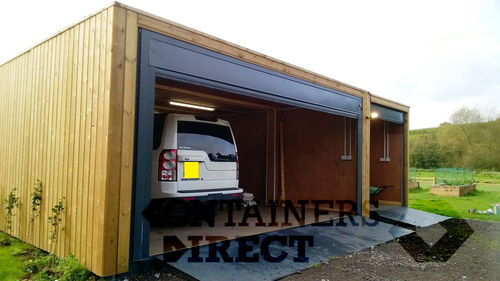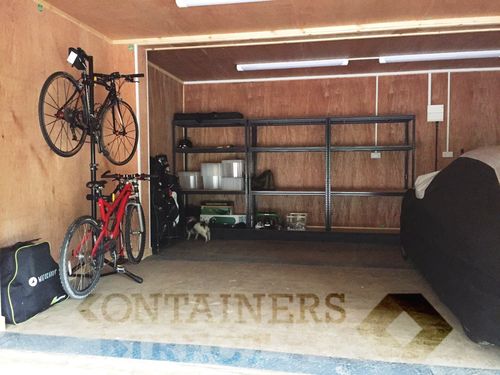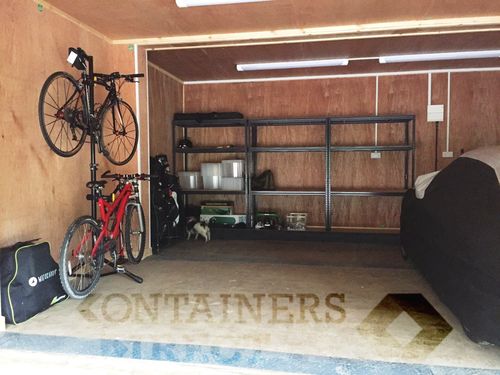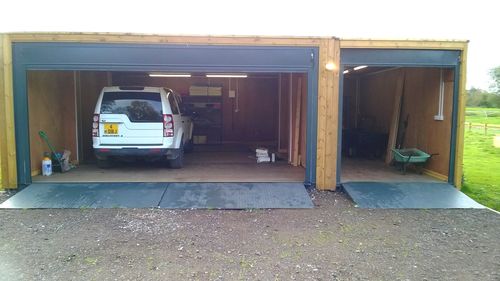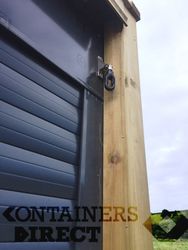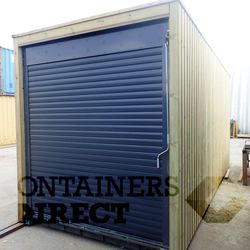 The CAD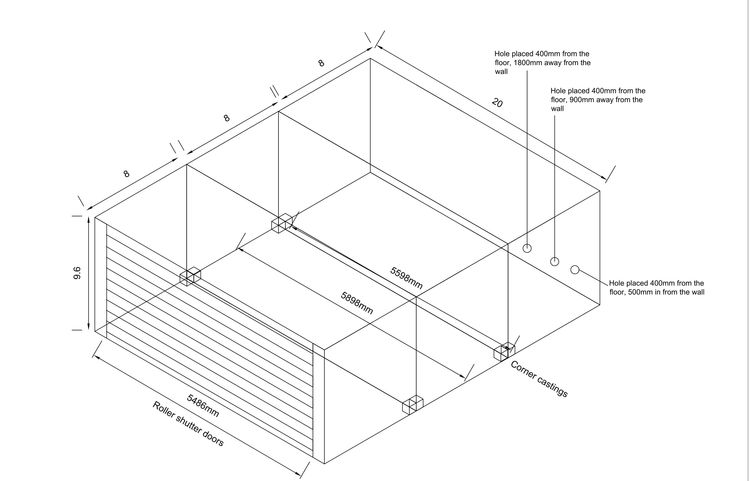 Step 1 - work to create the 24ft x 20ft joined container


The first task is to remove the sides on the three containers to be joined. and re-enforce the top rail and sides with 100mm x 60mm box section (to prevent the top rail from sagging).


We removed the original doors from these containers, welded on steel sheets to make new walls and "made good" around the gaps where the hinges were located - to prevent leaks.
We welded box section upstands to the top-rail to enable the fitting of a "top-hat", which will make the container watertight across the joins.


Our client requested a welded access hole, and extraction pipe, in the container, to accommodate their own fittings after deliver, including electrics.


We then fitted brackets for engaging the ramps.


The new steel is painted, including the roof.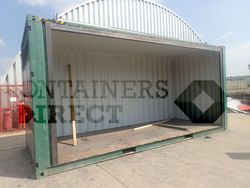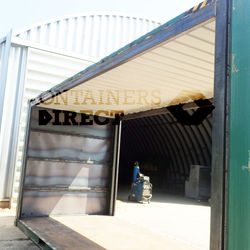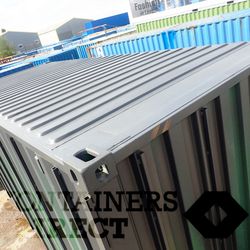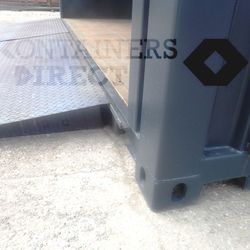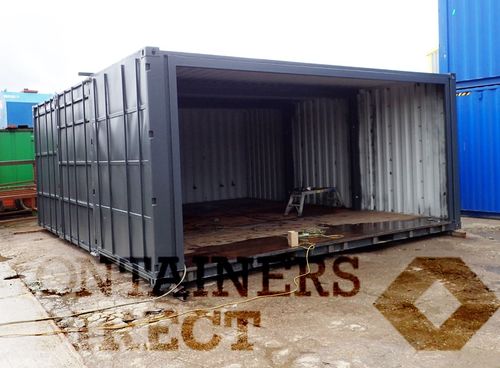 Step 2 - Ply lining and insulation
Both containers are insulated with 100mm rockwool and ply lined with 12mm standard ply, which will keep the containers at a constant temperature and prevent condensation. For more on the ply lining process, see out article
Ply Lined Containers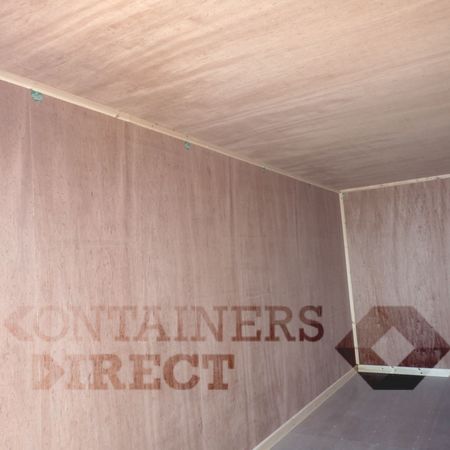 Step 3 - Cladding
We used Shiplap softwood timber cladding panels, which are particularly suited for exterior work, on both containers, for a resilient and attractive finish.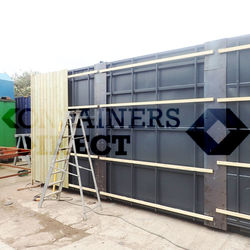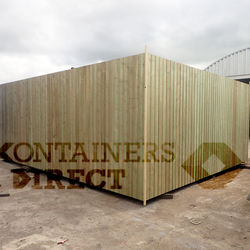 Step 4 - Roller shutters
Electrical roller shutters (with manual override) are fitted to replace standard door access. The 24ft x 20ft unit is fitted with a 16ft wide shutter, and the 20ft unit an 8ft shutter.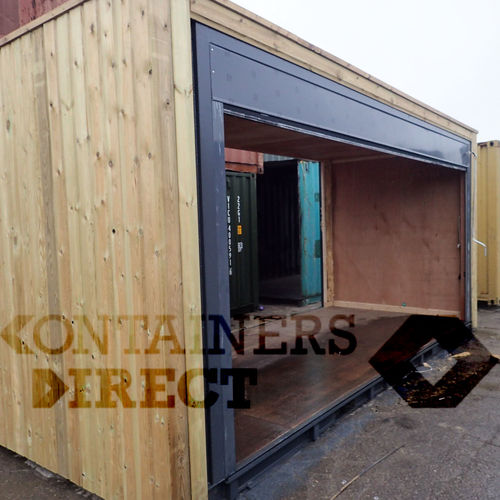 As with any product, specification is subject to change without prior notification. You are advised to confirm current specification before buying.