SHIPPING CONTAINERS

DryBox 10
Pricing
£2695.00
Price displayed excludes VAT
Call For Delivery Costs: 0800 061 2575
Available for immediate dispatch
The 10ft DryBox is a new, cheaper, greener way to guarantee condensation free containers.
Full lined with OSB board, including the doors, this box provides a moisture-free environment ideal for the storage of paperwork, documents, furniture, food stuffs and electrical items.
Includes FREE:
Repainting to choice of standard colours
Lockbox

Wood cladding, electrics and shelving available as optional extras.
Description
Used 10ft shipping container


Original S2 doors


High quality, durable and knotless timber-based sheets


Suitable for damp/humid conditions


Environmentally friendly, produced with zero added formaldehyde


Conforms to EN 300 performance standards


8mm thickness


KronospanTM brand


Pine and spruce wood base
To increase airflow through the container and aid dryness, we drill holes in the boards to expose the shipping vents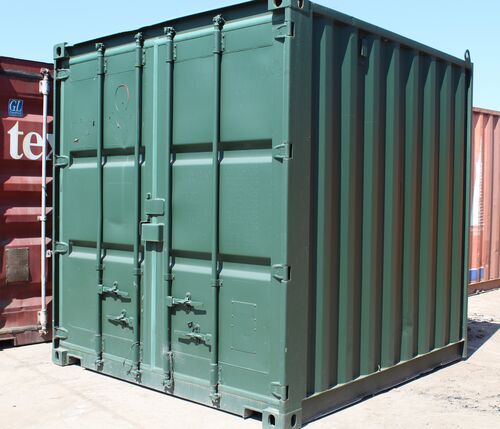 As with any product, specification is subject to change without prior notification. You are advised to confirm current specification before buying.