How to Stop a Used Shipping Container From Rusting
Tuesday 21 February 2023 Filed in: General
Rusting of shipping containers is an inevitable part of their aging. When buying a used shipping container, know in advance how do deal with it. Find out how to manage corrosion, prevent serious damage and extend the life of your container.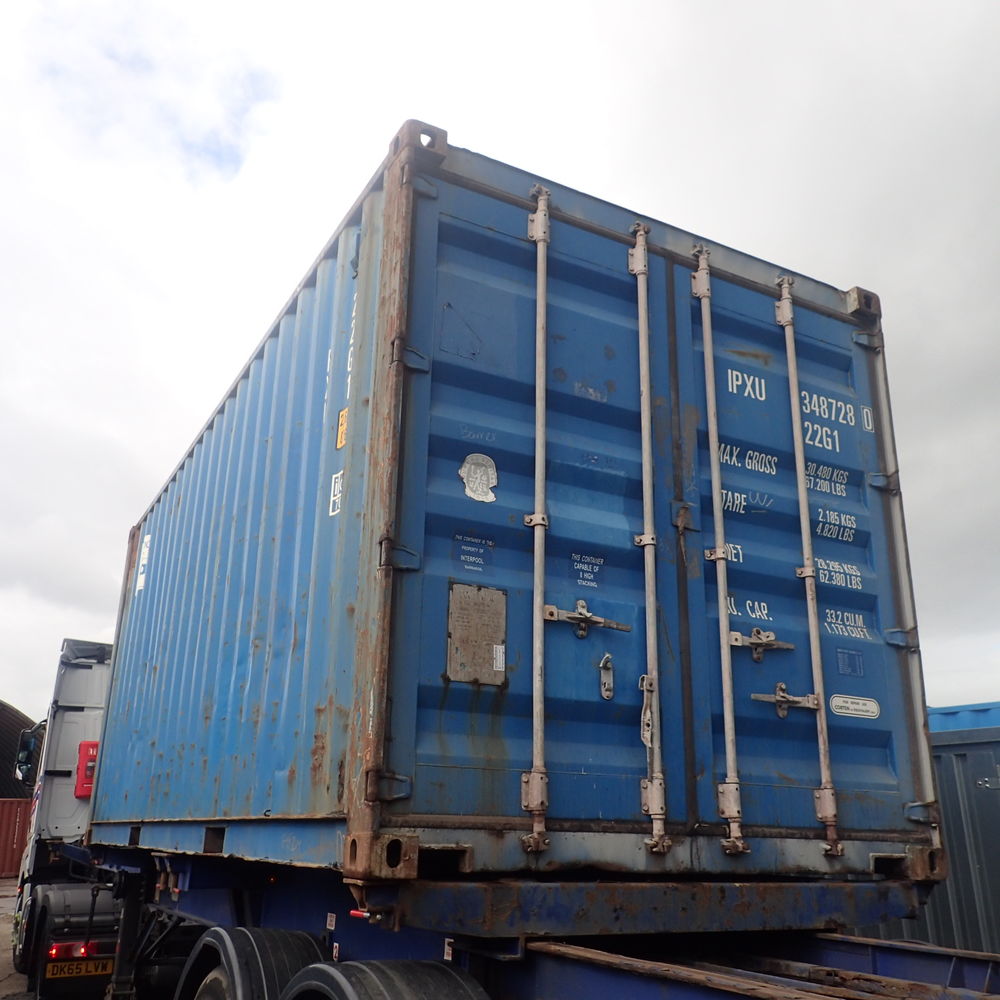 Why do shipping containers rust?
Shipping containers are made of steel, which is an alloy of iron, which over time will rust. Rust is caused by exposure to oxygen and moisture, and as shipping containers are designed for travel across sea where the elements are harsher than anywhere else, they will eventually rust. If you have, or are intending to buy, a used shipping container they will already be 10-15 years old and will have spent much of this time at sea, getting battered by the wind, rain and sea water. If the thought of keeping up with rust maintenance on your shipping container doesn't appeal, and you have the budget, then consider buying a
once-used shipping container
, which will have made only one sea-faring journey with cargo to reach the UK. Once-used containers are nearly new, so you'll have a lot more life in it before you need to start dealing with rust.
How does rust damage your shipping container?
Most shipping containers are made of
Corten steel
, also known as weathering steel, which is also used in bridge and building construction. Weathering steel forms a protective layer of surface level rust, similar to a scab on a wound, which provides protection against structural or severe rust. So some rusting on a used shipping container is normal and not always a bad thing. However weathering steel can't eliminate the risk of shipping container rust becoming deeper, it simply delays it. Which is why it's important to regularly inspect your used shipping container for signs of structural rust where the corrosion starts to disintegrate the metal. Significant structural rust can render a container unusable. Holes can appear which will let water in and cause damage to the contents of your container, as well as speeding up further damage with the inside being constantly wet.
So let's look at preventive measures you can take to keep your used container free from rust damage for as long as possible, and what you can do to deal with rusting when it appears.
Keep your container dry
Keep it off the ground - sit your container on a concrete base, or wooden railway sleepers. This keeps the bottom of the container away from ground moisture and helps it drip dry after rain.


Keep it under a shelter - although not always possible or convenient, if you do have sheltered spot to put your container in, then use it. Alternatively cover it with a tarpaulin sheet, especially if your don't need frequent access to it.


Add guttering or a sloping roof - both these, or a combination, will disperse rainwater away from your container. We can even fit an eco-friendly living roof that will absorb water on the container roof.


Repaint it - used shipping containers always benefit from a coat of rubberised marine paint that will not only extend their life but improve appearance by covering and sealing existing rust patches


Keep it dry inside to prevent condensation building up - extra ventilation or ply lining and insulation will help achieve this.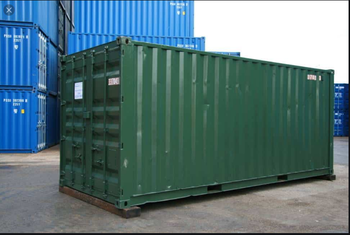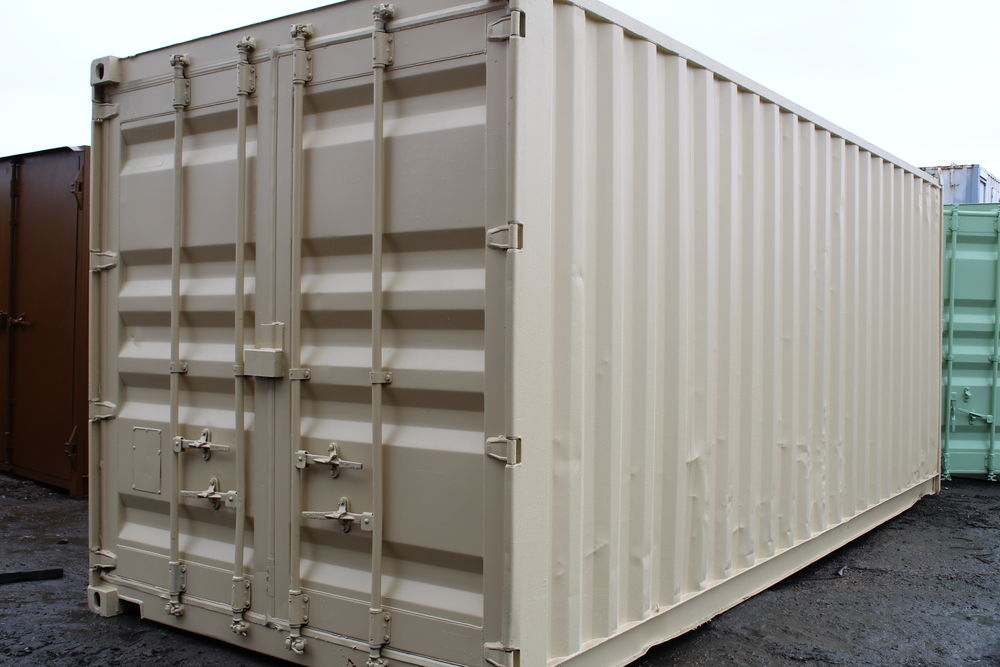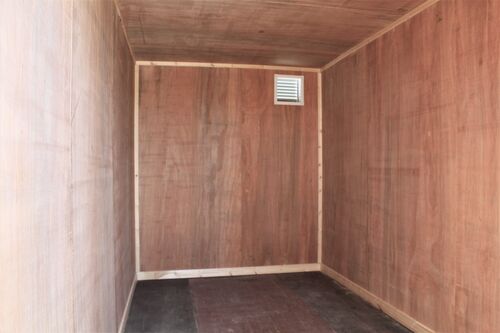 Removing signs of rust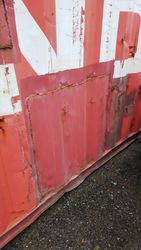 Local treatment of rust patches - this can be done by hand as it appears. Use a wire brush or sandpaper to remove flaking before treating with primer and applying a sealer, such as zinc paint.


Repair holes - use a steel patch that is fully welded and sealed. It should follow the line of the container corrugations.
Read more about
used shipping containers
, what condition to expect and how to deal with common problems that arise as they age. With realistic expectations and the right management you can still get great value for money and plenty of years of good use.