Is it Better to Buy or Hire a Shipping Container?
Wednesday 15 November 2023 Filed in: General
Short term solutions are more attractive during times of uncertainty, particularly economically. But we're all familiar with the term "false economy" and with that in mind at Containers Direct we promote "buy not hire" to give our customers the best deal, which includes our Buy Back promise.
The hidden costs of renting a shipping container
Short time shipping container hire can seem the cheapest option when viewed as a few month's rental payments working out a lot less than the full cost of
buying a shipping container
. However there will be other costs involved with the lease agreement that need to be factored in to the total amount hiring will cost you:
Delivery and collection - transporting shipping containers is not cheap! Not only will you have to pay for to have the box delivered but also bear the cost of sending it back.


Deposits - you'll be asked to pay this upfront when taking out the rental agreement.


Delays or changes to your plans - whether it's storage for a house move, or keeping equipment and materials for a building project, even the best laid plans can throw up unexpected hold-ups, so what may have been a small rental charge for a limited time, could end up growing into a much longer one. It's also not uncommon for people to decide to buy the container outright instead of throwing money away every month on hiring - in which case the hire charges become additional costs to purchasing.


Damage charges - however careful you are, you can't always dodge accidental damage, In which case you will be liable for repairs under the container hire terms as it is expected to be returned in the same condition as it went out.
Still not convinced to buy not hire?
Our shipping containers are sold with a 24 month
Buy Back
option -
Containers Direct Terms and Conditions of Business
. Essentially this means our customers can buy their container outright while keeping open the option to sell it back to us and collected for free! The Buy Back option is valid for up to 2 years from your delivery date, and is applied at the point of sale on a buy now, decide later basis. With Buy Back included in the sales transaction it makes little sense to get your shipping container on hire.
Three reasons to buy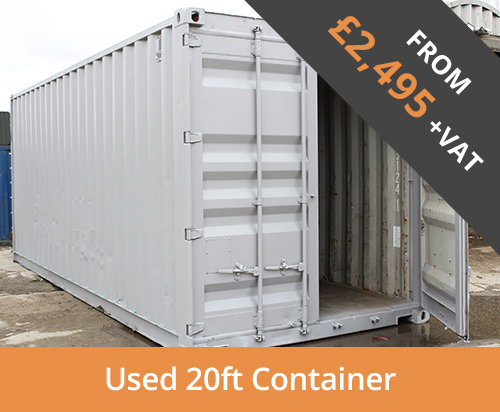 Covered for all eventualities and leaves your options open!


Can be sold back, or sold on at any time!


Skip the return delivery costs!