20ft SIDE ACCESS CONTAINERS
Need a container with full side access? The
20ft full side access container
is a special build that comes with a pair of double doors in the long side, plus standard end doors - meaning the side of the container opens up completely for easy loading and/or access. This is especially convenient for the storage of large items, or with some types of
container conversion projects
.
However, unfortunately these specialist containers can be hard to come by, unless you are buying new, which brings a hefty price tag with it too. If you are looking for a container with side access at an affordable price, Containers Direct can bridge the gap with our specialist door conversions.
Side door conversions at Containers Direct
We offer three standard options, depending on the amount of access required: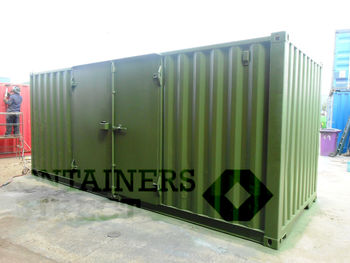 Option 1 - SD201
For extended side access:
Option 2 - SD202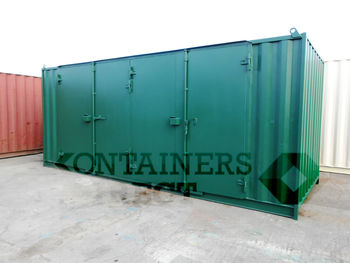 Please note, with two sets of doors, a supporting post is included to attach the doors.
Please note these doors require "packers" which will be sent with the container to be placed underneath the location of the doors to ensure they remain level. You should check that your doors fully open and close before the driver leaves, as they can make minor adjustments to the levelling of your container to ensure your doors are fully operational.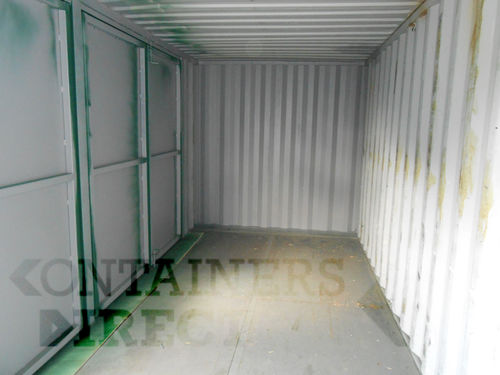 With all options, end doors can be added upon request. For more on side access containers see our article
Containers with Side Doors
Optional extras