SLIMLINE® 6 STORAGE CONTAINER
Less is sometimes more, especially when it comes to giving our customers choice. With virtually all standard shipping containers measuring in at 8ft wide (to conform to strict ISO shipping standards), if you want to use a container for storage, as the majority of purchasers do, you are tied to a width that may not be your ideal choice. We have expanded that choice by making our own slimmer width containers, perfect for keeping in narrow spaces. Many of our customers are using these containers for bike storage, tool storage and as an alternative to a garden or allotment shed.
What length do you require?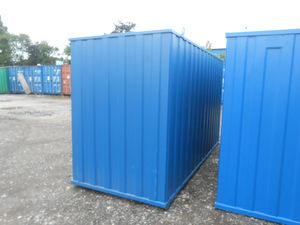 Choosing a Slimline® Container doesn't mean you have to compromise on overall storage space. We can make them to any length. Made to measure and built from brand new materials on our own site, we give you the choice size. For a 6ft wide by 10ft long new build container we have a starting price of
£1500
. Let us know what size you need, and we will make it for you! See an example with our
6ft wide x 12ft long
container.
Manufacturing Slimline® 6ft containers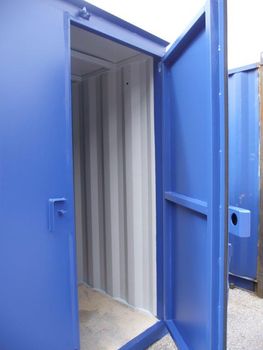 1. Using our specialist machines, brand new 1.6mm sheets of steel are cut to size and corrugated to reinforced strength
2. The floor panel is made from a steel framework and overlaid with ply
3. Doors are cut from 3mm steel sheets and finished off with a compressed seal, locking arm and lock box to protect the padlock
4. Lifting eyes are fitted for lifting and moving your container
5. The finished container is primed and then painted to the colour of your choice
Optional extras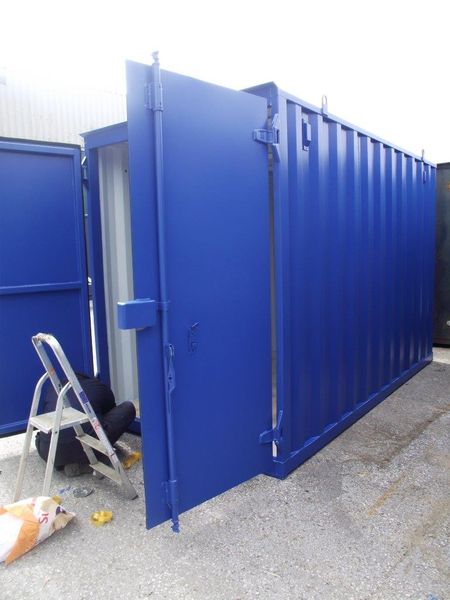 Slimline® 6 containers