Slimline 5® Storage Containers
Although shipping containers lend themselves particularly well for use as a storage container, the downside is that whatever the length of the container, the long and short of it is that they only come in one width - 8ft. Which can be unfortunate if you have limited space, or would prefer not to use up 8ft when you only need 5 or 6.
5ft wide, made to any length!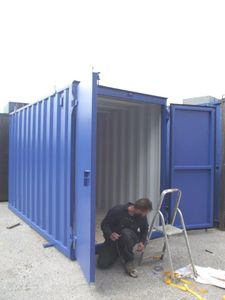 Containers Direct have a solution with our new build, custom made
Slimline® containers
. We build these ourselves, from new, with a starting point of 5ft wide, to any specified length. Depending on what you want to store, you can request a length of 10ft or 20ft, for example, anything in between, less or more. For illustration, see this
12ft long model
.
Features of Slimline® 5 Containers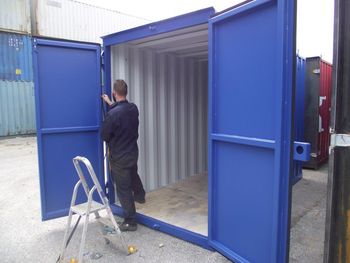 These are new build, constructed in our own on-site workshops with the following standard features:
Cut from brand new 1.6mm thick steel sheeting, corrugated on our machines for extra strength


Double doors made from 3mm thick steel plate with locking arm and compressed door seals for watertightness


Steel floor chassis overlaid with plywood


Lockbox


Lifting eyes


Painted to choice of colour
Optional extras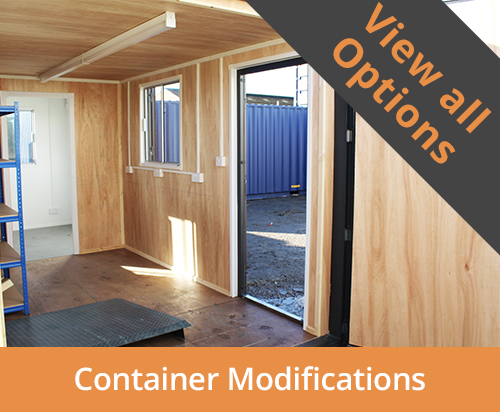 Upgrade your container with a choice of enhancements: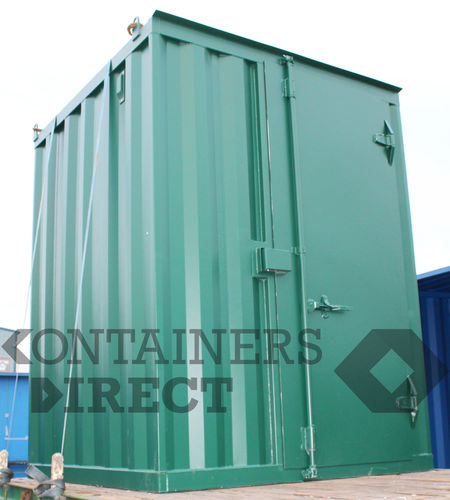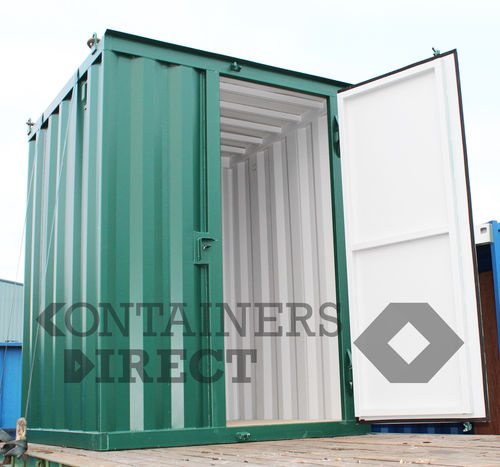 ]