Shipping Container Conversions

40ft Biomass

CS28615

Call For Delivery Costs: 0800 061 2575

This modification is for a biomass project, creating energy from renewable sources - in this case wood chippings. Our client, Duncan Renewables, have been installing renewable energy systems for over 15 years, including biomass boilers. They came to us asking for a suitable container conversion to install one of these systems.
CD Code
CS28615
Features
Design
Conversion specifications
40ft high cube (9ft 6in tall)


Original container doors


Side personnel door


Two access hatches


Internal framework for partition


Roller shutters


Reinforced side aperture
CAD drawing
All work is planned out with our client, before commencement, and a CAD drawing produced as the blue print.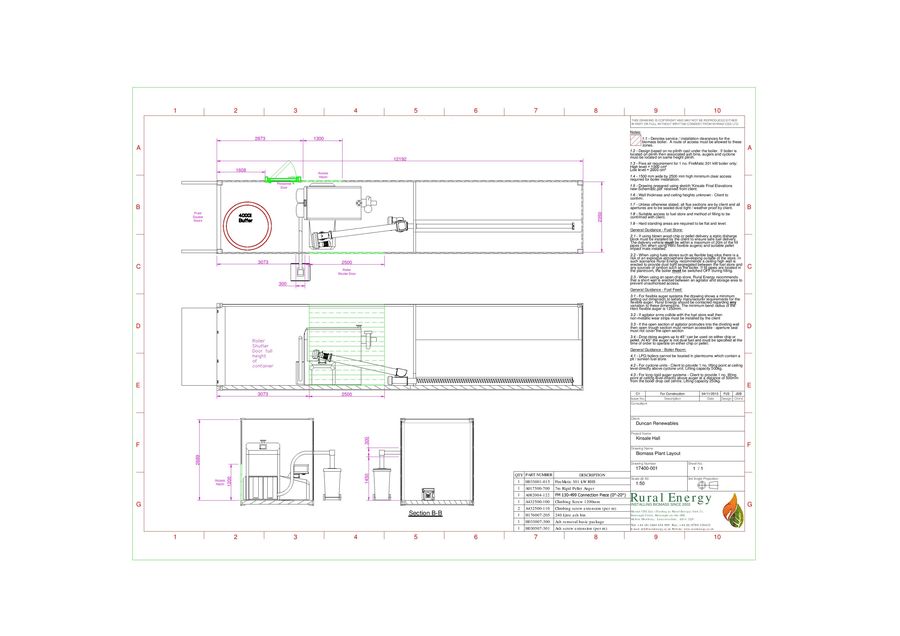 Step 1 - Door and hatches
We began work by taking a once used 40ft high cube container, and cutting apertures into the sides for the personnel door and access hatches. The access hatches are located next to the personnel door, at the bottom, and in the front wall, at the top - one to open outwards, the other inwards. We then fit the personnel door, and panels for the hatches.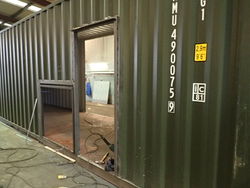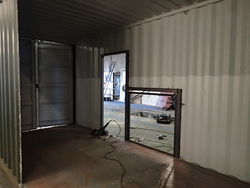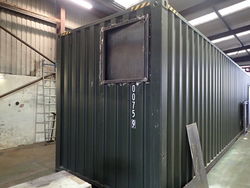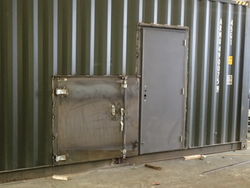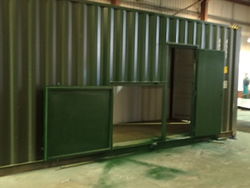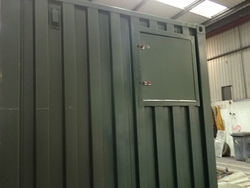 Step 2 - Interior framework
Our client wants to fit an internal partition for a fuel store, so we were asked to create a framework from 50mm box section steel, to go around the roof, floor and sides of the container. This is seam welded into place.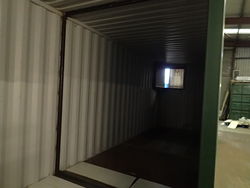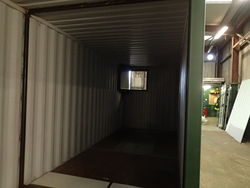 Step 3 - Roller shutter door
In additional to the original container doors and the personnel door, we were asked to fit a roller shutter 'door', the full height of the container and 2.5m wide, located in the opposite side to the personnel door and hatch. Made from galvanised steel, this is a manually operated shutter.
First we cut an aperture to the required dimensions, and reinforce with 100mm x 50mm box section steel. Then we we can fit the steel shutter.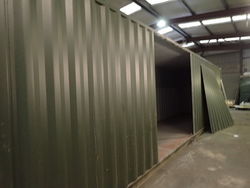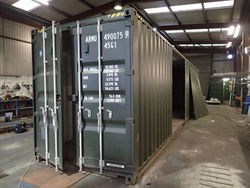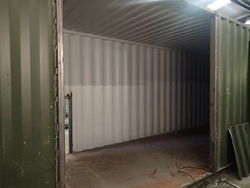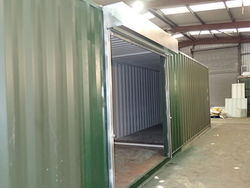 Before the container is ready to leave our workshop, all areas of work need to be repainted to match the rest of the container.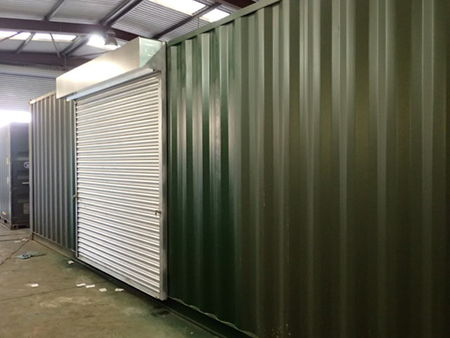 As with any product, specification is subject to change without prior notification. You are advised to confirm current specification before buying.