CONTAINER CONVERSIONS 40ft boiler house with side extension CS33386
This container boiler house was created for a regular client of ours in the Biomass industry. This was a unique project, as the space needed to accommodate the two tonne boiler and ancillary equipment required a side extension. To do this, we created an aperture in the side of the container, reinforced the top rail and bottom rail to ensure structural stability, and then built extension. which was welded on to the aperture. The extension runs the entire length of the boiler area, which is over 17ft long.
See more case studies for
biomass boiler housing
for other designs.
Special features
The design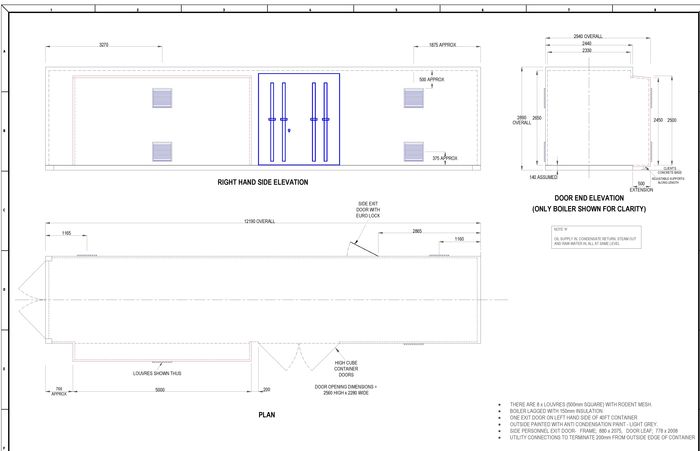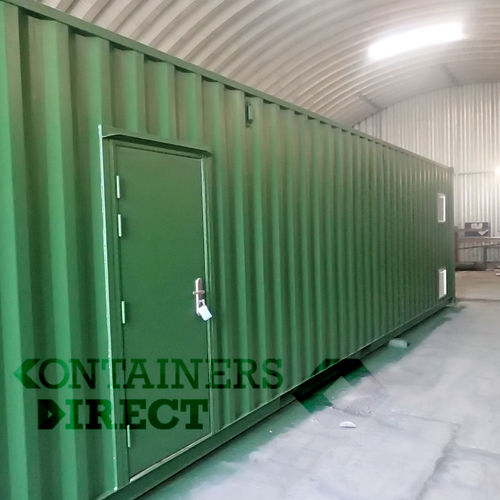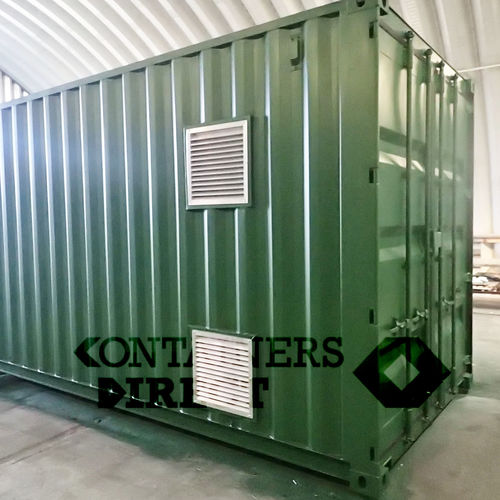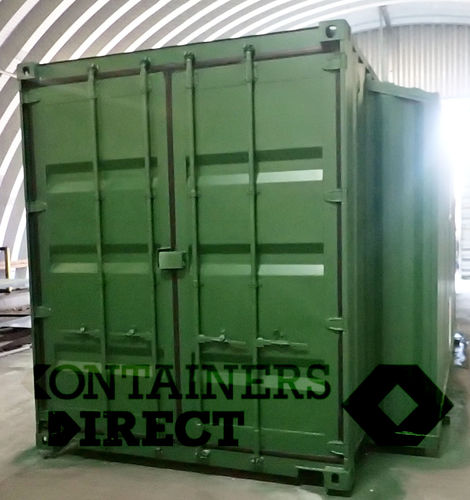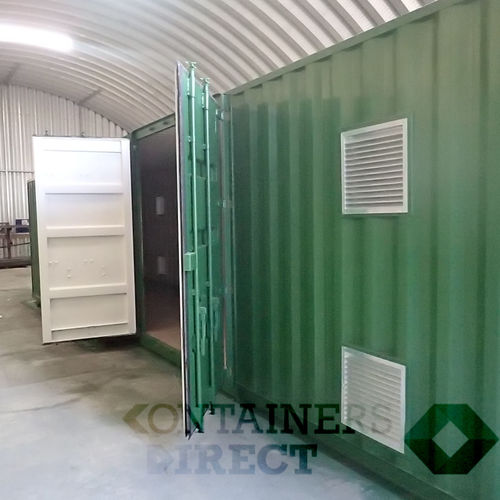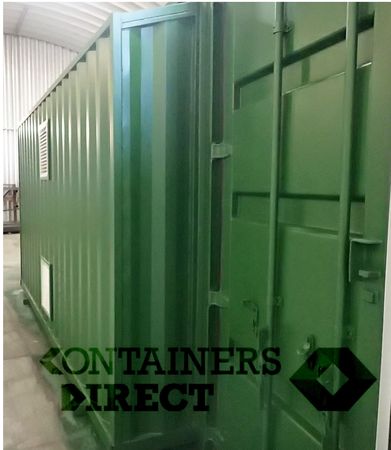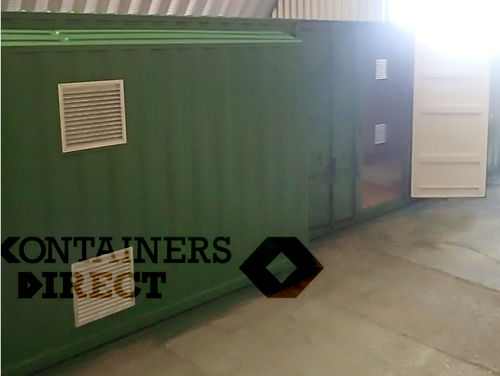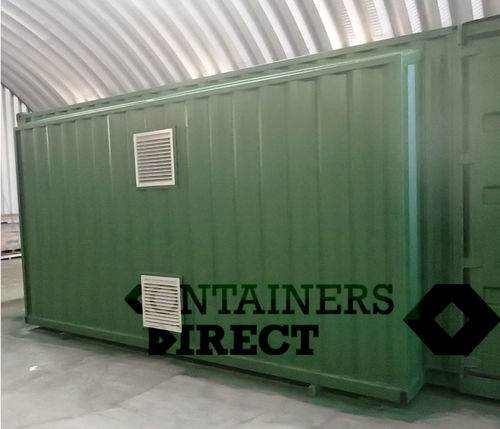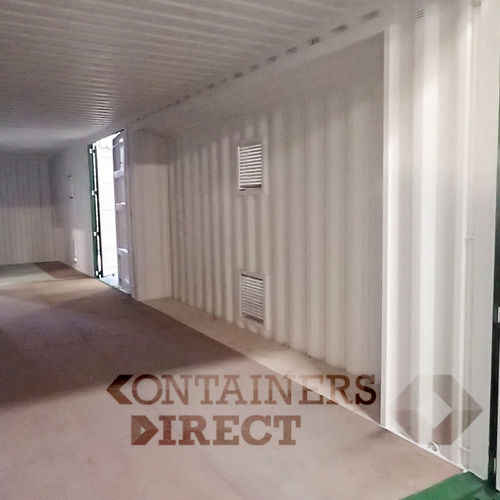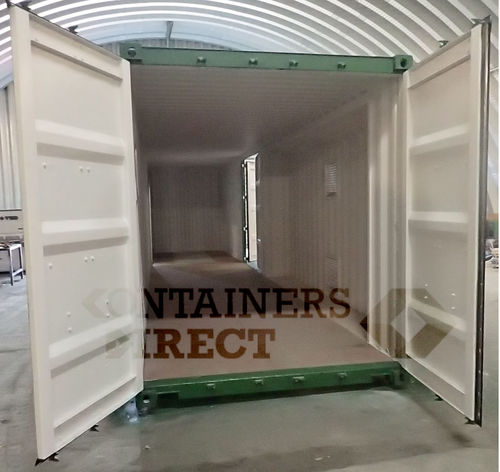 As with any product, specification is subject to change without prior notification. You are advised to confirm current specification before buying.