Shipping Container Conversions

2 x 20ft side joined clubhouse

CS32813

Call For Delivery Costs: 0800 061 2575

This conversion is for Burnham Junior Football club, who needed a new clubhouse for events and activities. By taking two shipping containers and joining them together widthways, we created a spacious 16ft wide construction - plenty of room to host a post match party. The lining and insulation helps keep the interior warm, and reduces noise levels, and electrical installations give access to all the mod cons.
CD Code
CS32813
Features
Design
Special Features


2 x 20ft one trip containers


Joined together side by side


Extra wide personnel door


4 anti vandal windows with shutters


Melamine lined and insulted


Electrics


2 x convector heaters


4 shipping vents


Repainted Moss Green
The CAD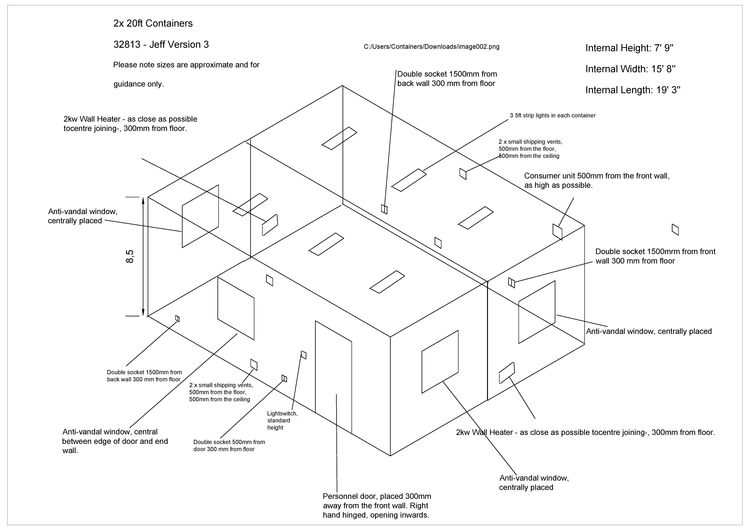 Fit new end walls
The only door required in this conversion is a personnel door in the side, so first of all we need to fit two
new end walls
to blank off the ends of the containers, where the original doors would have been. As both these ends will have windows in, we cut apertures for these in the new walls, create the frames and fit in the shuttered windows.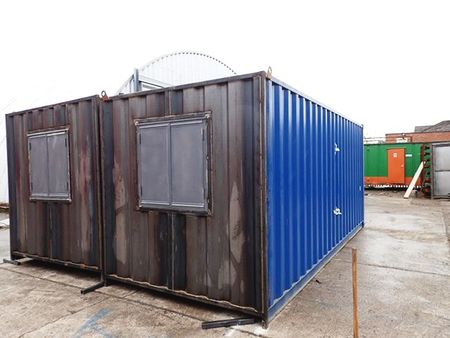 Window and doors
We fit two more anti vandal windows, with steel shutters, into the container walls, and also an extra wide personnel door, that is suitable for disabled access.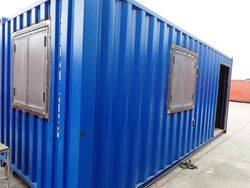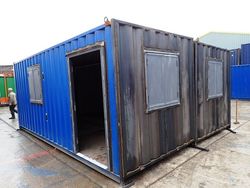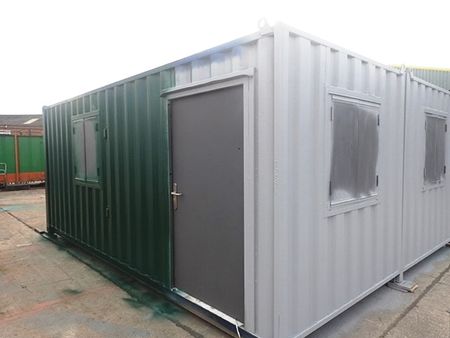 Shipping vents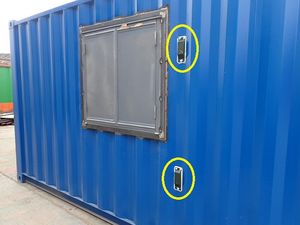 Our client has requested four 6 inch shipping container vents to be fitted. These will aid airflow through the container, and each pair is located opposite the other, either side of the joined construction.
Joining the two containers
Removing the sides
By joining two containers together, side by side, we create double the width of a single container. So the first step is to remove the one of the long side walls from each container.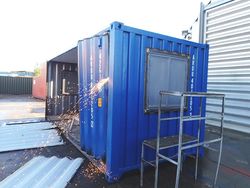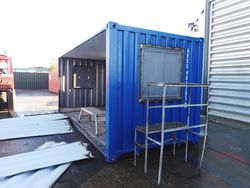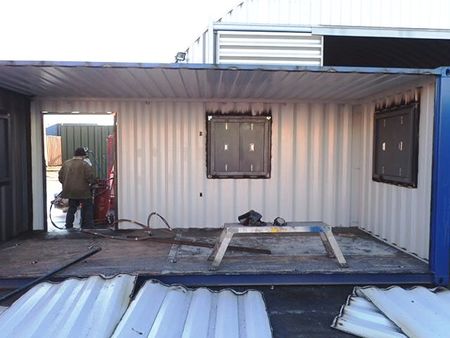 Reinforcing the sides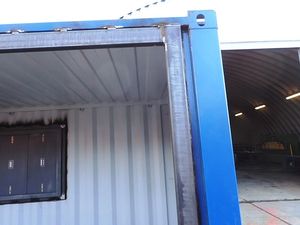 The two newly created openings, and the supporting pillars, are then reinforced with a 100mm x 50mm steel box section frame. This is done to give enough support to the weight, to stop the roof sagging in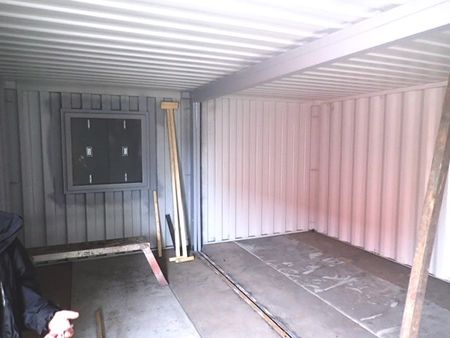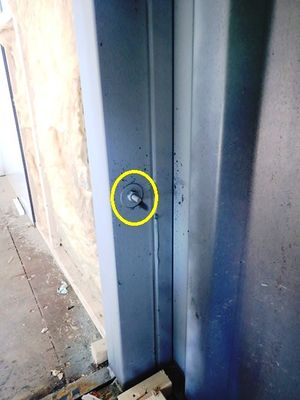 The containers are positioned together for the rest of the work to continue, but once completed and delivered to their permanent site they will be bolted securely together.
Read our news article
LARGER CONVERSIONS - JOINING SHIPPING CONTAINERS TOGETHER
for more on this process.
Melamine Lining and Insulation
The first step is to create a timber frame to hold the insulating material. The frame is then packed with rockwool, a natural, fire safe substance that gives thermal and acoustic insulation.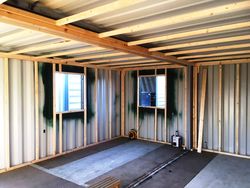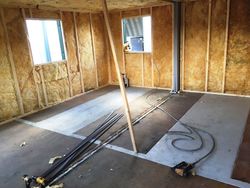 Our client has chosen
melamine lining
, which is easy to clean, and has an attractive and professional appearance. These boards are attached to the timber frame, over the insulating material.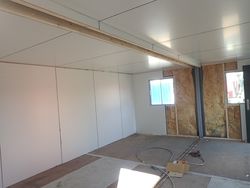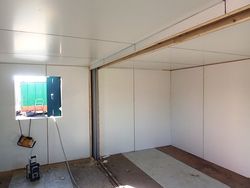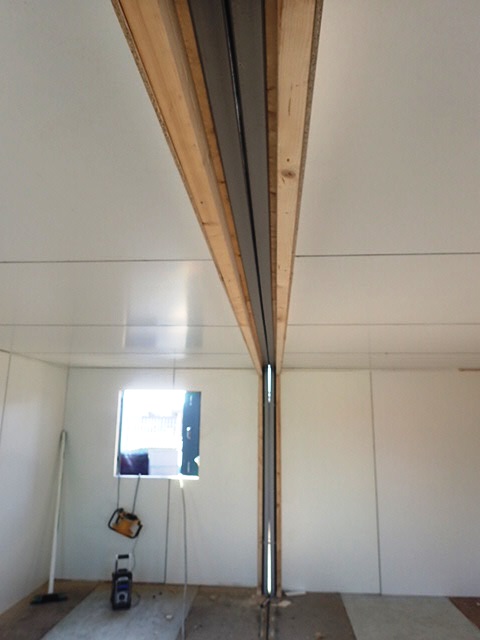 Electrics
The package includes:


Consumer Unit


External hook up


6 x 5ft strip lights


6 x double sockets


2 x 2Kw wall/floor mounted convector heaters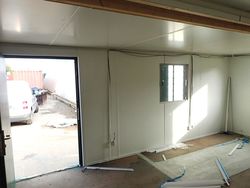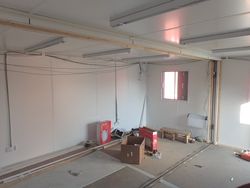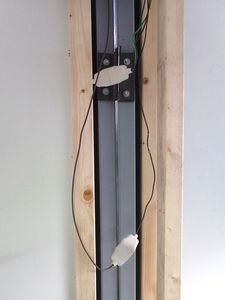 As the conversion is going to be transported in two separate sections, which won't be joined until after delivery, the container sections are wired separately, and will be connected by a junction box after they are bolted together on site.
The finished container
Inside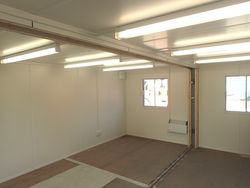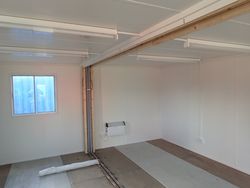 Outside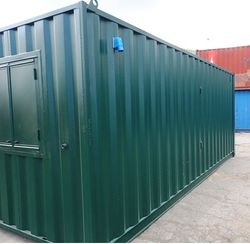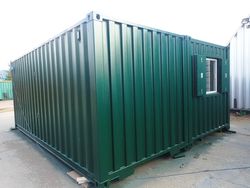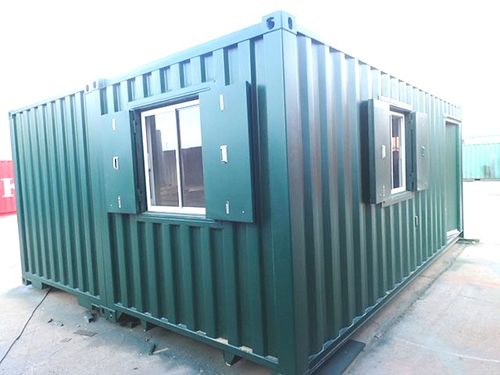 Delivering the container
As the container is travelling to Burnham in two pieces, we have to protect the two open sides while in transit. We do this by boarding up the apertures. Upon arrival the conversion will be rested on four railway sleepers, as it is being sited on a grass surface and this will prevent it "sinking". The final step is to bolt the two halves together permanently.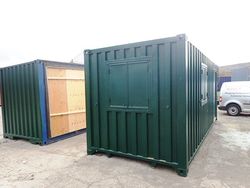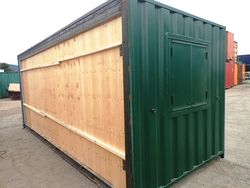 As with any product, specification is subject to change without prior notification. You are advised to confirm current specification before buying.