Our guide to your perfect container
Wednesday 15 May 2019 Filed in: General
With a wide range of options to pick from, we've decided to simplify the basics and create a guide to help you choose the right shipping container for you.
Although in principle a shipping container is a familiar object, we understand that picking out the right container to suit your needs can get a little confusing. Our guide is designed to take you through the major choices available to help you get started on picking the right shipping container!


Do you need used or once-used?
Standard shipping containers come in two conditions: used and once-used.
Used (or second hand) shipping containers are the cheaper option and are perfect for storage units, or the basis of small conversion projects, given their strength and stability. These containers will be between 10-15 years old, meaning scrapes, dents and rust will be evident. However, don't be put off! All of our used containers are repaired before sale to ensure they are still structurally sound, and we offer a 12 month guarantee on all of our containers for extra peace of mind.


Once-used shipping containers are the other option available if the aesthetics of the container really matter. Like their name, these containers have only been used once to get into the country. Rather than sending an empty cargo container (which isn't very economical!), one customer at the country of origin will use the container to send goods to the UK, and then the container is immediately sold into the storage market. Because they have had one sea voyage, you can expect to see a minor dent or scuff from handling at the ports, but are essentially new. We would recommend once-used units for major construction or conversion projects, such as pop-up shops, catering units or bespoke offices.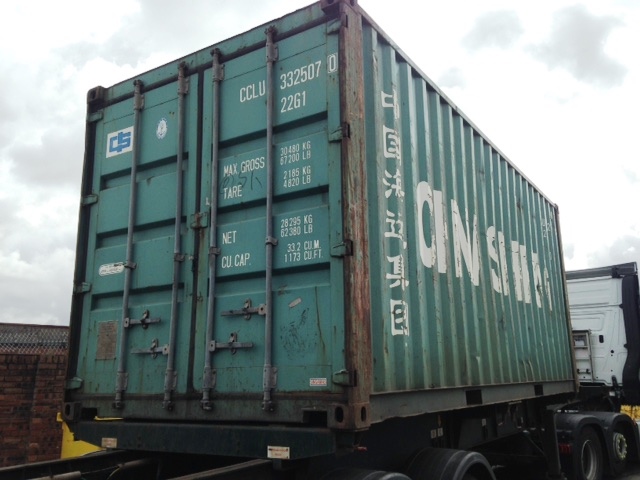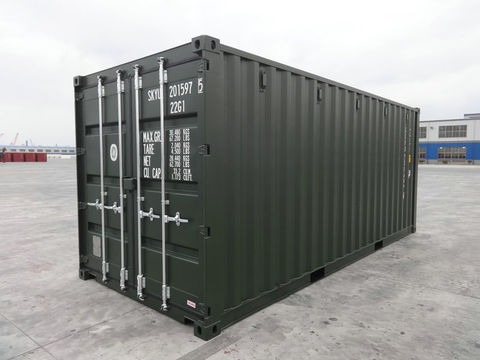 Size does matter
Length

Although you can only get standard shipping containers in either 20ft and 40ft, Containers Direct are one of the only container retailers to offer any and every size in between. Our in-house depot has been cutting containers down to size since we opened in 2008, recognising the need for smaller units or odd sized units specifically for the storage or conversion market.

Height

Shipping containers come in two heights: 8ft6 (referred to as a DV) or 9ft6 (High Cube or HC). We find both options popular, but the HC gives a little more head room, and is preferred for office conversion projects.

Width

We are often asked about the width of shipping containers. They are all 8ft wide! This is for a very simple reason: when containers are shipped, the are all stacked on top of each other and locked in at the four corners. For this reason, they all have to be uniform in width. However, given the demand from our customers for more width, we are able to offer brand new build containers in a variety of widths - the most common being 10ft wide!
Door Type
Containers Direct offer one of the largest options of door types for shipping containers. We have
four standard door options
for you to choose, from our S1 easy opening door, to the S4 roller shutter - each with their own benefits! After you've picked your door type, you just need to think where to put it! Although classic containers have their doors in the short end, that's not always convenient for storage or for conversion projects, so we can offer to put your doors anywhere in the container(although we don't recommend the roof or the floor!).
Paint
Particularly useful for improving the look of a used container, our rubberised marine paint is applied after we wire brush down the container (which removes any surface rust), and completely covers the container. We offer a large variety of
RAL colours
as standard, and include a free repaint on any containers 19ft and under! All you'll need to decide is what colour you want!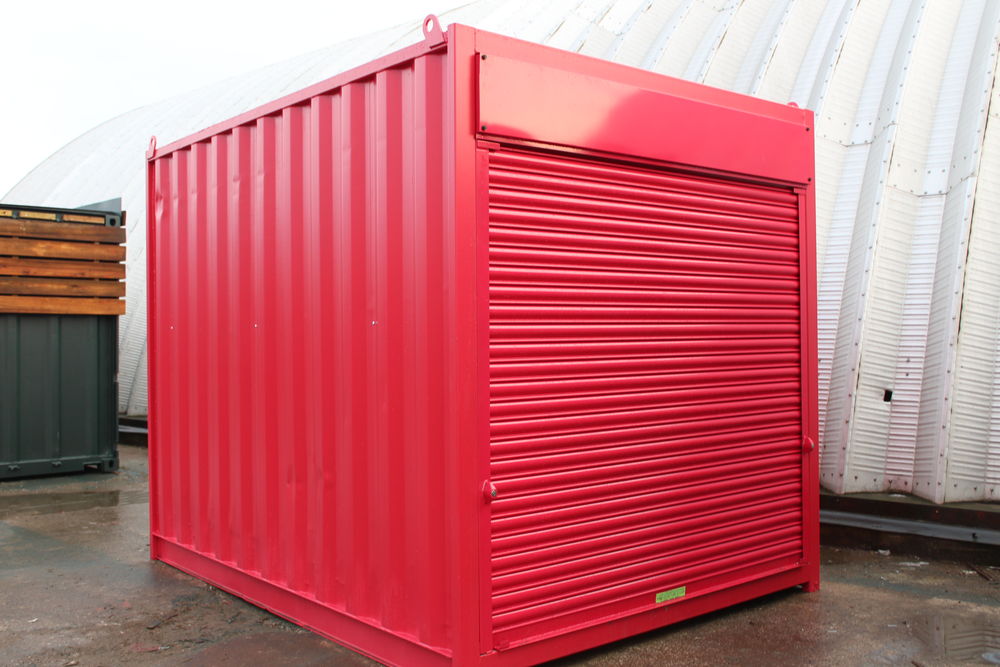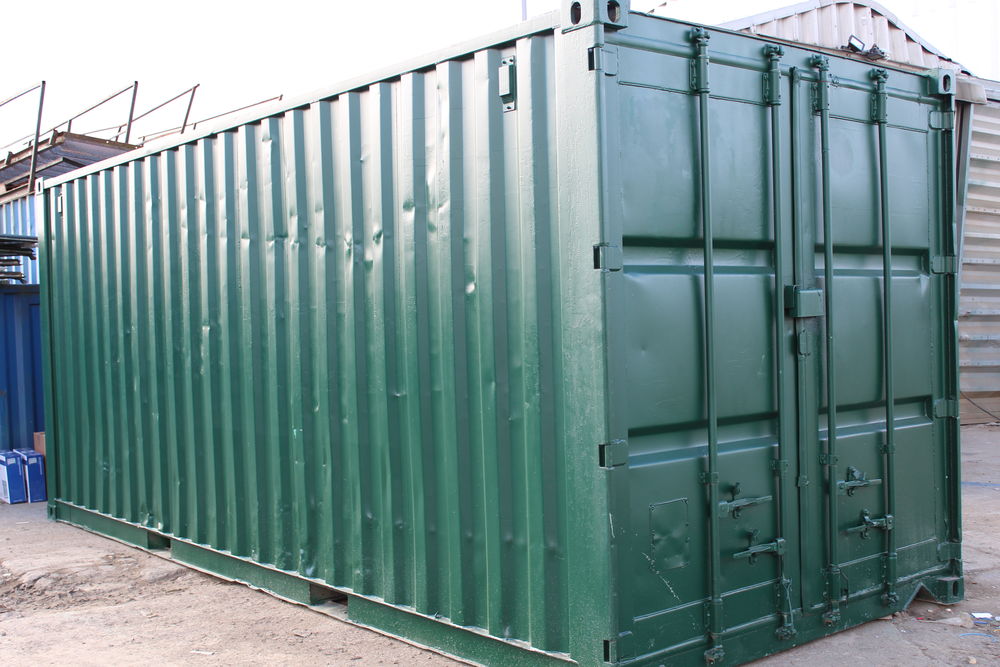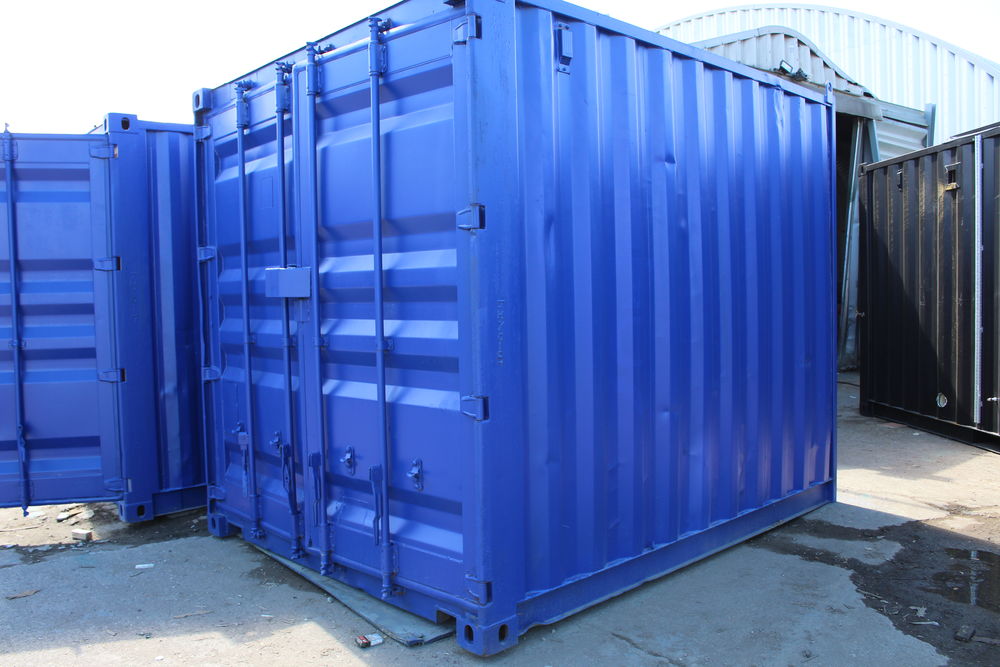 Do you need insulation?
Unfortunately, a common problem with shipping containers is condensation. This can cause problems if you're planning on using your shipping container to store household items, soft furnishings or archive storage. However, we have two options available to combat this issue if you're worried about potential condensation damage:
Grafotherm

The budget friendly option used in aircraft carriers, this spray on foam absorbs moisture like a sponge to stop the condensation dripping down onto the contents of your container.

Ply lining

This method is similar to insulating your loft - we take 100mm rockwool and compress this into a wooden frame overlaid with 9mm or 12mm ply boards. This regulates the container temperature and helps stop condensation forming.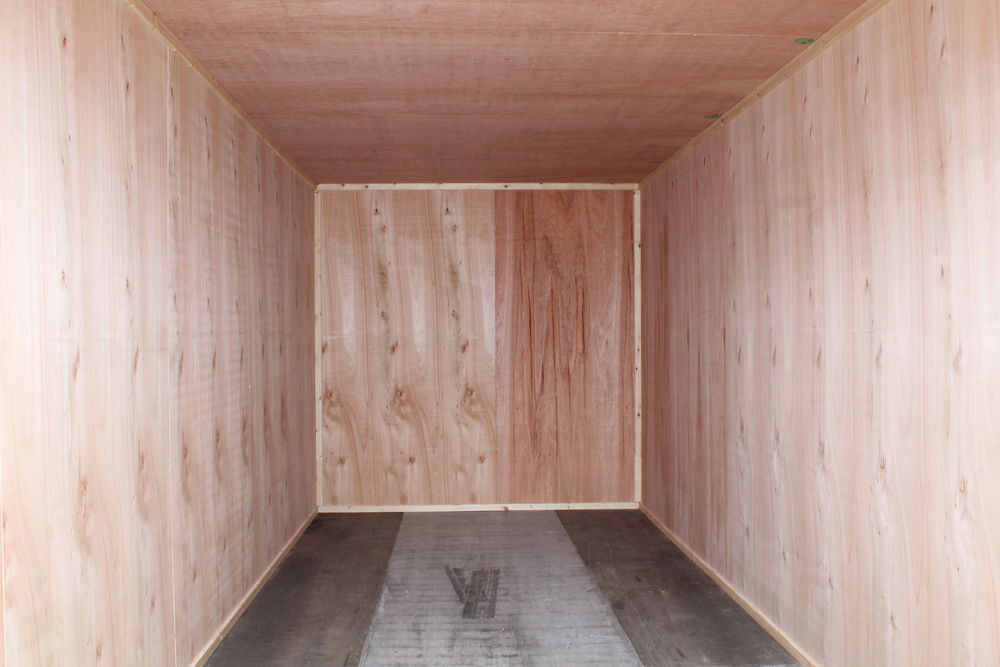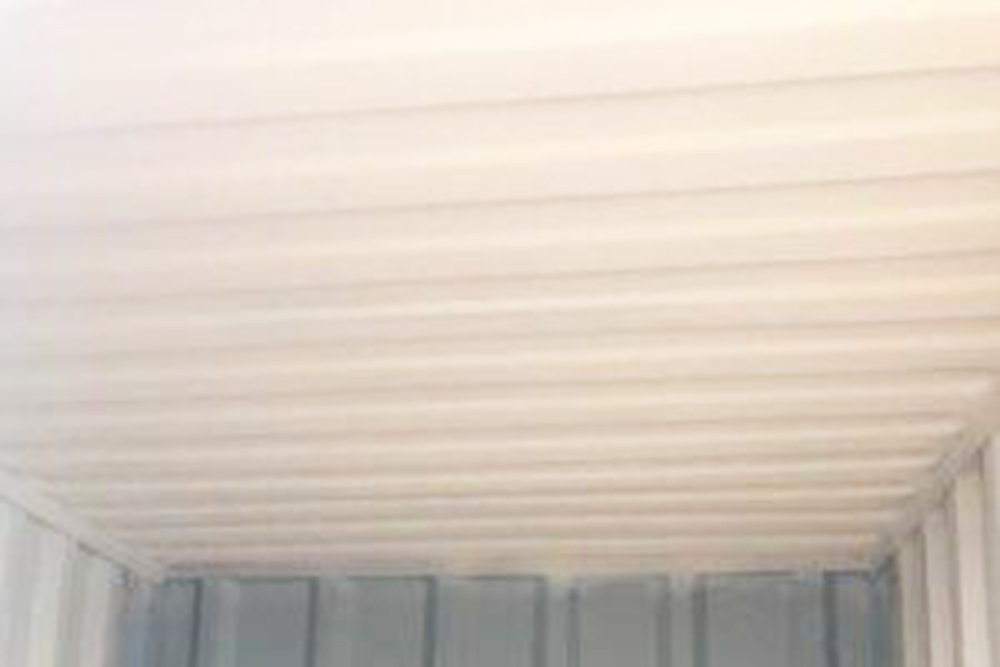 Other options you might want to consider!
After thinking about the essentials, why not take a look at our
full range of customisation options
to finish off your product! If you've still got questions,
give our sales team a call
or send an email and we would be happy to help!